Squid Game: A New Realm of Netflix
"Squid Game" is a Korean Netflix show that has become a phenomenon among Netflix users internationally. It is Hunger Games with a new twist, and it is somehow darker and more intense than anyone could imagine. Everyone loves games, especially as children, but what happens when you become an adult and you're thousands of dollars in debt? Are the childrens' games worth life or death? Is removing your financial problems worth the risk of your life? You will have to watch the show to make your decision. 
Through the terrifying world of just how far you would go, this show takes psychological thriller to a new level; however, it is scarier to think about who could do something like this and put it all together.
"Squid Game" is out to not only scare the life out of you but also break records. No matter the age range, it seems as though everyone everywhere is binging this series. Only four days after the release, it became the number one trending show on Netflix in the United States. This doesn't even seem to be the peak of the show's success. If you look at any social media platform right now, from Facebook to TikTok, you will most likely see something about the show all over your feed.
Go watch "Squid Game" on Netflix to enjoy this incredible thriller. Would you participate in the game?
Leave a Comment
About the Contributor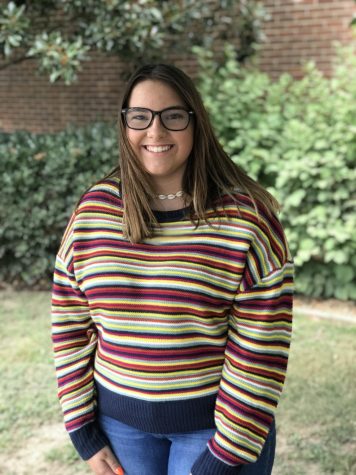 Noelle Cocke, Features Editor, Co-Editor
Noelle Cocke is a senior at Herrin High School for the 21-22 school year and this is her third year in Journalism.  She joined because she loves researching...