Male, Female, or Fire?
The El Dorado Fire was, Allegedly, Started from a Gender Reveal Party
Fires can be sparked from various and random things such as an average kitchen fire and grow all the way to a bird dropping a lit cigarette. However, on September 5, a major California wildfire was started from a gender reveal party. It has already burned more than 22,000 acres, and has proved that 2020 couldn't get much weirder for us.
In El Dorado Ranch Park, a couple used a smoke-generating device to reveal the gender of their baby to their closest family and friends. It all went wrong when the device caught fire that has now caused the death of one fire fighter and so far eight million dollars in damage. "It really is a tragedy, it's sad. They were hoping to remember the day in a different way," said CalFire investigator, Bennet Milloy. The family may be asked to repay the cost of how much California has had to put into containing the fire and it has been considered that they will be charged criminally but not until after the fire is contained. While the family has not spoken out, it is a very clear lesson to keep your surroundings in mind and that forgiveness is a very important thing to have during times like this.
At the time that the fire began, it was very dry and hot in El Dorado, as it always seems to be in California. Also as per usual, things never seemed to go as expected but always as planned when dealing with electrical tools and dry habitats surrounding. Currently, this week doesn't seem to be in favor with the people. "High pressure building over the state continues the warming and drying trend. Temperatures will rise above normal this week, and no rainfall is expected. A potential wind event is lining up for Northern California beginning Wednesday, extending into Friday in some areas." is the weather for this week according to the CalFire official website. On the bright side, the fire has not grown significantly recently and will hopefully be fully contained quite soon.
Leave a Comment
About the Contributor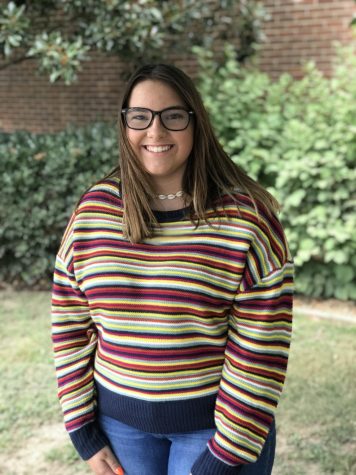 Noelle Cocke, Features Editor, Co-Editor
Noelle Cocke is a senior at Herrin High School for the 21-22 school year and this is her third year in Journalism.  She joined because she loves researching...