Traveling Around the World at Herrin High School:
Students of foreign language classes present projects based on holidays, monuments, and people they have researched.
On Friday, March 24th, the doors for International night came open at 5:30 p.m.. Students, family members, and staff all had the opportunity to visit Herrin High School and travel around the world.
When first arriving, travelers were allowed to grab a passport and a ticket for the chance to win a door prize. People with passports were allowed to collect stamps in each country they visited, along with many other cool features such as taste-testing foods from each country, and collecting souvenirs.
Students of foreign language classes were given the assignment to research a topic from a country and create poster boards to educate others on their chosen topic. From monuments such as Château de Fontainebleau, artists such as Claude Monet and Mary Cassatt, to holidays such as Dios de la Mortes, travelers were given a quick lesson on their monument, artist, or holiday, and then given a treat usually eaten by those people during the student's chosen time.
At every stand, there was a small activity relating to each student's topic. Some students had small games such as picking up little ducks and winning a prize if you picked a duck with a star on it, throwing a piece of Joan of Arc into cups with locations she conquered, coloring pages, face painting, throwing sheep into baskets, guessing the right Pitbull song, etc.
In addition to the fun stands to International Night, Sergios also attended for travelers to buy chips, cheese and rice for only $8, free Belgian waffles were offered, limbo games, and children were allowed to race, and the chorus sang an amazing performance. With the 2023 international night coming to a close, many students left a memorable impact on their school with an international night to remember.
Leave a Comment
About the Contributors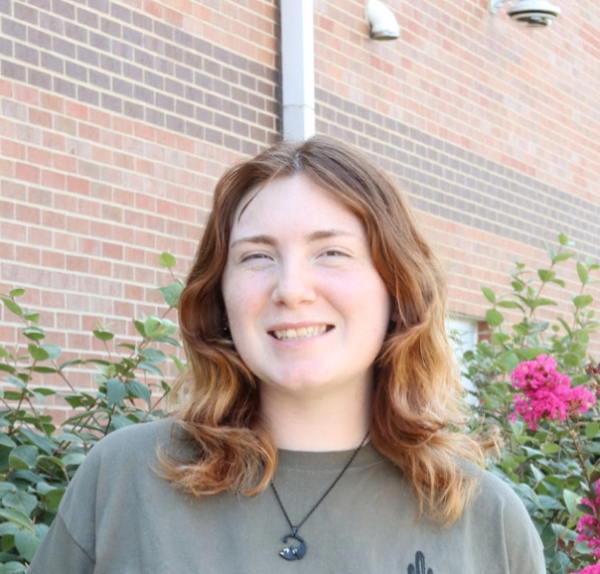 B Boyd, Writer, Photographer
B Boyd is a senior for the 2023-2024 school year. She has always had an interest in writing and the arts. She also loves cats.