Let's Go to Hoco
Homecoming season is now upon us. As the boys begin to think of creative ways to ask their admirers out, the girls are preparing their dresses and flowers for the big event. To plan for homecoming takes plenty of patience and effort. Many students will pay others to do their makeup and hair for the night; others will even hire a photographer to capture their best pre-homecoming moments. 
Future cosmetologists, Tessa Crum, Makay Russell, Selena Mosselli, Emma Colboth, and Gina Wagley are all taking bookings to do homecoming makeup. When questioned about her interests, Russell said, "I like to do makeup, because it helps my clients feel confident and it gets them excited for homecoming." 
While the seniors have already had three different homecoming experiences, the freshmen are about to experience their first high school dance. "I was really excited when I got asked to homecoming. He did it in a very cute and sweet way" said freshman, Brooke Patterson (see photo above). Feeling great about his homecoming proposal Lucas Sissom said "I had planned it just the night before. I got up at five in the morning to go to the beach and collect shells, then I started working on it."
Homecoming isn't all about the dance; it's a whole week of excitement. The celebration starts off with the annual Powderpuff games on September 22. The female participants will be doing a game of football at the park.The male participants from each grade level will also have the opportunity to play against each other in a game of volleyball. Spirit week then starts on September 23. Students will be expected to dress up according to the theme of Around the World to show off their tiger spirit. Coronation takes place Thursday September 26 at night at the school. There, you will see the girls who made the Homecoming Court be escorted by the Varsity Football Team. On Friday Sep. 27, there will be a pep rally, a parade, and a football game in honor of homecoming. "My favorite part about [Homecoming] is being able to dress up for spirit week" said senior Molly Childers who claims "it's better to go to Homecoming in a group of friends rather than a date so you can goof off." Many others at the school can agree with that statement. "I don't have a date but I'm still going to dance the whole time. I'm just really excited for powderpuff" says freshman, Fox Connor. 
It's safe to say, Homecoming is a week that effectively brings our school together. Whether it's the dance or the football game you enjoy, it creates a positive impact on our school.
Leave a Comment
About the Contributor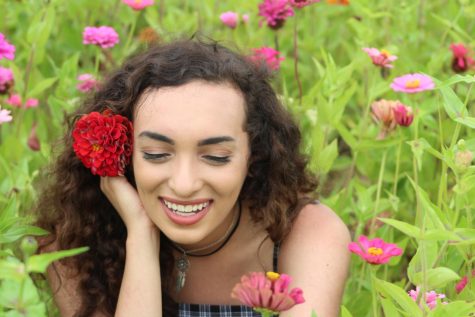 Tiffany Young, Lead Photographer & Photography Editor
Tiffany Young is a senior at Herrin High School. This is her third year in the journalism class. She is the lead photographer and photo editor for the...