We Are Loud, We Are Proud!
Cheerleaders Take on River to River
On January 15, the Herrin Tiger Cheerleaders competed at the 2020 Southern Illinois River to River Conference Cheer Competition at Carterville High School. This was exciting news to hear after Herrin High School started their break from competitive cheerleading in 2013. For the past five months, the cheerleaders have been practicing their stunts, movements, and chants for competition season in hopes of executing it to the best of their abilities. 
While a few of these girls have competed in cheerleading contests before, many of these individuals haven't had the opportunity to do so. "I love that we are trying something new that some of us have never done before. This is a great experience." Zoe Williams (11) stated in an Instagram post. Since this was their first competition in six years, a large percentage of the student body came to support them . "Walking out there and seeing everybody was awesome. It definitely made me perform better" said Carsyn Berry (11). With a whole fan section of Herrin students there to encourage them, the cheerleaders felt motivated to make a positive impression on our school. 
At this contest, Herrin competed against Carterville, Pinckneyville, Anna-Jonesboro, and Harrisburg. "It was very nerve racking before we took the floor. But as soon as we stepped out in front of everyone, it all went away. It was also one of the most rewarding feelings ever because we worked so hard for that moment and we left it all out on the mat" said Lexi Price (12). It was soon announced that Carterville placed first, Anna-Jonesboro finished in second, and the Pinckneyville Panthers took third. "It took us a lot of hard work but it was so worth it" Price soon stated. It can easily be said that performing for the first time was an exciting experience for many of these girls. 
Leave a Comment
About the Contributor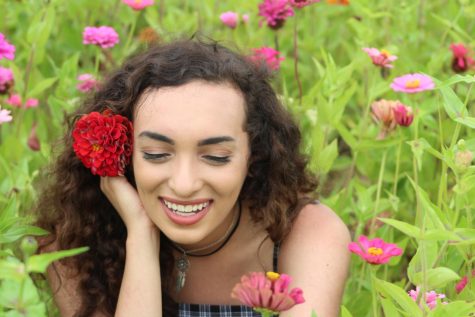 Tiffany Young, Lead Photographer & Photography Editor
Tiffany Young is a senior at Herrin High School. This is her third year in the journalism class. She is the lead photographer and photo editor for the...