Battle of the Food Chains
Tiffany Young and Noelle Cocke Compare Breakfast Items from Different Fast Food Chains.
Recently, Noelle and I have been questioning how many people consider having Taco Bell or Sonic for breakfast. According to my instagram poll, 34.6% of people voted that they prefer Taco Bell over Sonic for breakfast which tied with the amount of people who prefer to have Sonic over Taco Bell. On top of that 30.8% of voters submitted that they've never tried anything from either of their breakfast menus. The high percentage of people who never considered trying either of the two fast food chains for breakfast made Noelle and I feel a bit skeptical so we decided to try them both. 
From Taco Bell, Noelle ordered the Cinnabon Delights while I ordered the grilled breakfast burrito with an iced coffee. We were not let down by our food, however the coffee needs at least 2-4 cups of creamer to be good. I had higher expectations from Taco Bell and personally, I did not like their coffee as much as I thought I would. "These are soft but they're actually really good" Noelle stated as she ate her cinnabons. When I tried my burrito, it did not taste much like breakfast food but by the first bite, I could tell that it was from Taco Bell, which means the workers must be doing their job right. In my opinion, the burrito didn't even need sauce because it was already good enough on its own.
Next we went to Sonic. Noelle and I weren't the biggest fans of their breakfast menu, but we did find some respectable items. Since I have heard good news about both of these menu items, the two of us decided to order french toast sticks and iced coffee. On top of that, I also ordered a breakfast burrito so I could compare it to Taco Bell's breakfast burrito. I was honestly let down when I tried the Sonic burrito. It tasted very bland and needed sauce, but not even the sauce made me want to eat it all. "I would probably only want to eat this again if I was really hungry" I said while I ate my burrito. While the burrito wasn't the greatest, we both highly recommend trying Sonic's iced coffee which exceeded both of our expectations. "It's the perfect mixture of coffee, creamer, and sugar. It's not strong but you can still taste the coffee" said Noelle. Lastly we tried the french toast sticks. Although Noelle said they were flavorless, I really liked them. To me, french toast sticks could not possibly be any better.
"At the end of the day I think Taco Bell won the breakfast battle" said Noelle. I think I would have to agree. I will definitely be visiting both places again to get myself breakfast in the future, even if I didn't like some of their menu items.
Leave a Comment
About the Writers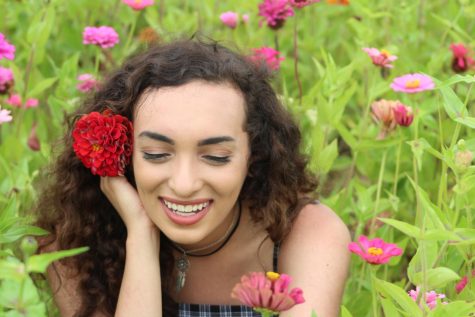 Tiffany Young, Lead Photographer & Photography Editor
Tiffany Young is a senior at Herrin High School. This is her third year in the journalism class. She is the lead photographer and photo editor for the...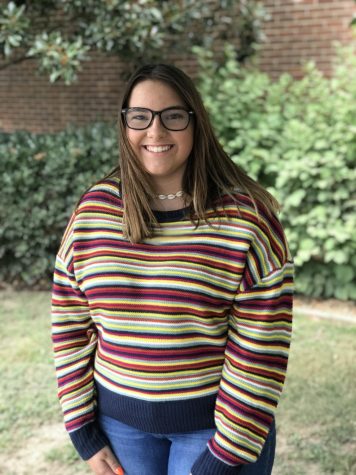 Noelle Cocke, Features Editor, Co-Editor
Noelle Cocke is a senior at Herrin High School for the 21-22 school year and this is her third year in Journalism.  She joined because she loves researching...