Texas Roadhouse Review
The new Texas Roadhouse is finally here, and I got the chance to test out some food from there. I will be introducing the chicken caesar salad which I was actually excited about. I was really nervous about trying their salads mainly because I love salads; however, they do taste weird sometimes if they are from certain places. The flavor was super good. If you are a person that doesn't like eating full-course meals, I recommend this salad for you. It is perfect to munch on while also experiencing good flavor. I didn't get to try anything else like the meat but I've heard from other people that it had a good taste to it.
I feel like they did a good job trying to get Texas Roadhouse fixed up really quickly, and I think it was the perfect time to open up a restaurant. It is always so exciting to go to new restaurants and try their food. If more people visit and try the food, this restaurant will be put everywhere for more people to enjoy.
 I really think everyone should go and try their food at least once to get the taste of it. I was really shocked at how they kept good customer service and made sure my family and I didn't need anything during our time there. Lately, everyone has been going there. In fact, many people are enjoying it. It's always a joy to have a new restaurant around to go to because we do get tired of going to the same ones all of the time. If you have not been to Texas Roadhouse, I recommend you go! Try different foods and, of course, try the chicken caesar salad!
Leave a Comment
About the Contributor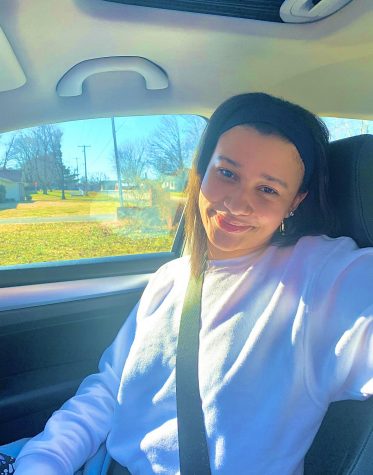 Shaniah Maborn, Co-Editor, Writer
Shaniah Maborn is a senior at Herrin High School. She loves to hangout with her adviser and journalism crew. Her favorite season is fall. She enjoys reading...