Review: The Batman
The new Batman movie came to the movie theaters on March 4th. It features Robert Pattinson, playing Batman, and Zoe Kratvis, playing Catwoman. This movie includes the full action of Batman and the lonely life of Bruce Wayne. I got the chance to experience this movie on full screen in the movie theaters. This movie was the first show I have watched in the theaters since Covid-19. While watching this movie, it gave me so many emotions, and it was by far one of my favorite Batman movies. I love Christian Bale and how he delivered his performance but I think Robert Pattinson did a good job showing the audience a new journey for Batman. 
This movie was about 2 hours and 56 minutes long, and I enjoyed every minute of it. The feeling that I got watching this was exciting, and it was something that I was looking forward to. Robert Pattinson is one of my favorite actors. When I read the news that he was starring in the new Batman movie back in 2019, I was curious about how he was going to show this performance since this role was very different, compared to his other roles. 
I really recommend this movie to anyone who enjoys action and a good storyline. If you have a chance, go to the movie theater and experience watching movies in person again!
Leave a Comment
About the Contributor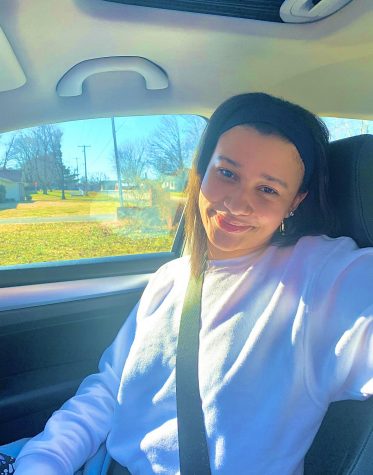 Shaniah Maborn, Co-Editor, Writer
Shaniah Maborn is a senior at Herrin High School. She loves to hangout with her adviser and journalism crew. Her favorite season is fall. She enjoys reading...