Welcome to the Jungle
Homecoming Week has always been the best time of the year. This week brings the entire school together by having fun and showing school spirit. We have all of the information everyone at Herrin High School needs to know about this year's Homecoming. 
This year's Homecoming theme is Jungle, which takes place at the Herrin Sports Complex on September 25th from 8:00 p.m to 11:00 p.m.  Nick Mohr, a senior, talked about his feelings toward this year's homecoming. He says, "I think it needs to be in the building. Normal like how it's been in the past." He also believes the jungle theme is "really basic." Another senior, Mckenleigh Absher, talked about her thoughts on homecoming as well. She says, "I'm excited for Homecoming this year." She explains how excited she is about finally having one after not "having one for over a year." Absher feels this is "a great opportunity to show our school spirit and have fun." No matter what your opinions are on the topic, the dance is still a great opportunity to have fun with your friends and fellow classmates.
The themes for Homecoming Week, starting September 20th, have also been decided. The themes include Surfers vs. Bikers on Monday, Jersey Day on Tuesday, Celebrity Day on Wednesday, Safari Day on Thursday, and the classic Orange, Black and Camo on Friday. Make sure you dress up to show your tiger pride!
 Powderpuff and the Boys Volleyball Tournament is going to be on Sunday, September 19th to start off the week. Powderpuff will be at Herrin Park starting at 1:00 p.m, and Boys Volleyball will be in the volleyball gym at 5:30 p.m. Homecoming Coronation is on September 23rd Thursday night from 7:00 to 8:30. Make sure you try to participate and attend as much as you can to enjoy this year's Homecoming Week!
Leave a Comment
About the Contributor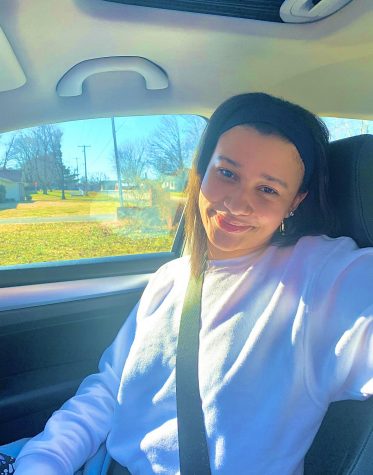 Shaniah Maborn, Co-Editor, Writer
Shaniah Maborn is a senior at Herrin High School. She loves to hangout with her adviser and journalism crew. Her favorite season is fall. She enjoys reading...