STUDENT SPOTLIGHT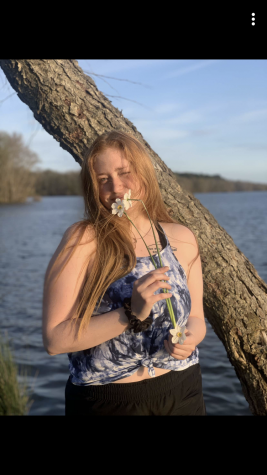 Alex Duncan is a senior at HHS. Throughout her years at Herrin High, Duncan participated in Tiger Paws and the Dance Team. Duncan also accomplished getting on the Honor Roll.
After high school, Alex will attend John A. Logan and study to become an elementary school teacher.
Duncan's favorite aspects of Herrin High are Tiger Paws, friendships, football games, dances, and Mrs. Lloyd's cheerful "Happy Monday!".
During this time at home, Alex has been spending time with family and outdoors, finding out that she is a very talented painter, and keeping up with school work. The faculty and students that she has been missing during this quarantine are Mrs. George, Mrs. Shelton, Mrs. Lloyd, Mrs. Lach, and her junior friends from 7th hour.
Something she will miss the most is Tiger Paws.
Alex has overcome so many obstacles and each time comes out stronger than before.