Hayden Hagler Rocks the Marion Elks with Local Legends 90's Kidz
Herrin High School's very own Hayden Hagler (12) rocked the house at the Marion Elk's, playing guitar on a few songs with local cover band, 90's Kidz.  The band played a fantastic show, playing three separate sets in a three hour span.
Hagler had a giant crew accompanying him to the show, all of whom were eager to watch him play in front of the wild Elk's audience.  When he came up on stage, his "fan club" as well as the entire audience screamed and cheered along, hanging on to every word while Hagler played hits like "Basket Case" by Green Day, as well as "All the Small Things" by Blink 182.  
When Hagler set foot on stage, the crowd went crazy for him.  The people who came to the show to see him were eager to see what he would do when lead guitarist, Matt Basler, handed off his guitar to the Herrin High senior.  
After Hagler finished the first song, his friends and family swarmed him when he came off the stage, congratulating him on a fantastic performance in front of a hot crowd.  When he later came back to play another song, the crowd was all for it, roaring loudly for him as soon as the  first notes of "All the Small Things" by Blink 182 hit them.  The crowd was hot for the band all night, and they, along with his own group of fans, loved seeing Hagler playing.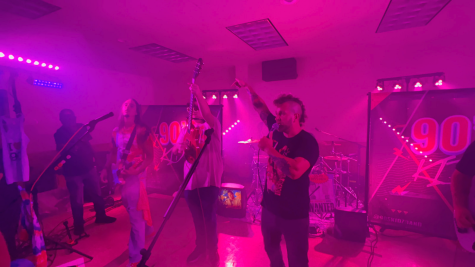 The end of the set was capped off with Hagler posing to the crowd and the lead singer crowd surfing, which was a feat in the small venue.  There was even a mosh pit, which the band stated was a first for any of their concerts to date.
After the show, Hayden Hagler went on to say that this concert was "one of the best nights of his life" and he was grateful for his friends and family for giving him a night he will "certainly never forget."  We all hope he can play with them in the future, and rock more crowds like he did at the Elk's.
Leave a Comment
About the Contributors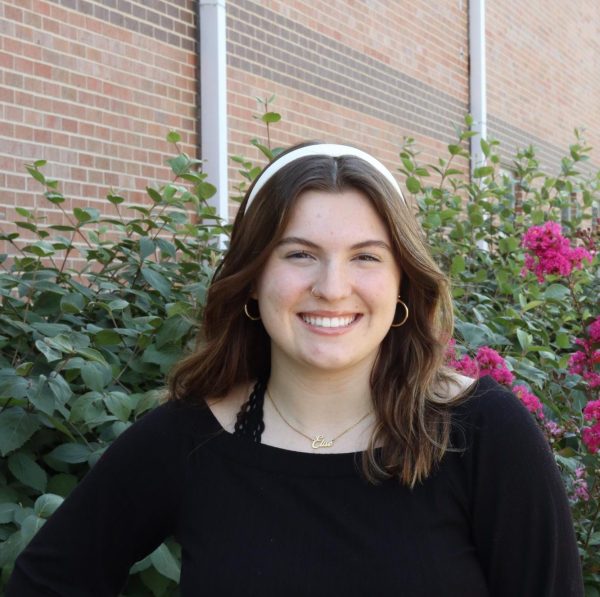 Jaci Bethel, Writer, Photographer
Jaci Bethel is a senior for the 2023-2024 school year and a second year member of Tiger Journalism. She has found a passion for journalism and plans to...