Sundae Fun Day!
While most HHS graduates remember Spirit Week, Red Ribbon Week, or after-prom, some have the rare and distinct pleasure of adding one more to that list. The tradition of Zero Hero Week in Herrin High School might not be the longest running, but it is one that has made a lasting impression on many students who have walked Herrin's halls. With rewards of an ice-cream sundae buffet, chicken, cheese, and rice, and the delicious sno-cones, it is not hard to understand why students cheer when Zero Hero Week rolls around.
Even though a substantial amount tend to miss out on this tradition, it is not an unreachable achievement, having three simple requirements to be included. "You can be [a Zero Hero] by simply making good grades, having no tardies, and not having any detentions," Sophomore Graham Reynolds explains, having been included in the first Zero Hero Week of the 2019-2020 school year. When asked how he was able to be included, Graham said, "It's easy; I show up to school and I pay attention!" 
Ice-cream sundaes, mexican cuisine, and delicious ice treats make for fulfilling rewards, but Graham proceeded to pitch his own idea of a reward that might gain a bit of a following with the student body. "I love the fun things we get now, but I think the option to trade one of them out for an additional 'excused absence' would push more kids to try harder," the sophomore laughed as he said. 
While we cannot say the school board will consider Graham's idea any time soon, it does provoke thought. If HHS was able to offer an additional 'excused absence', would the ranks of Zero Heroes be on the rise in future years? Or would the rewards remain with the select few found to be deserving. Perhaps a question that will never receive an answer, but if you ask one student, maybe it is one that should have a response.
Leave a Comment
About the Contributors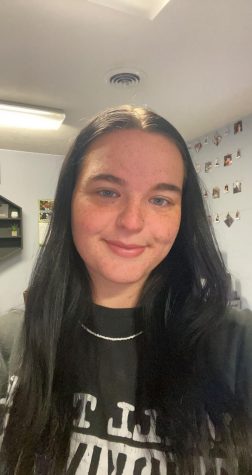 Aubree Williamson, Editor-in-Chief
Aubree Williamson is a senior during the 21-22 school year and this is her third year in the tiger journalism class. She joined because she wants to help...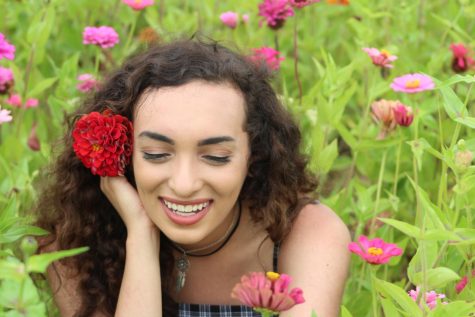 Tiffany Young, Lead Photographer & Photography Editor
Tiffany Young is a senior at Herrin High School. This is her third year in the journalism class. She is the lead photographer and photo editor for the...