Is Overwatch 2 Finally Here?
Back in 2019, Blizzard revealed Overwatch 2 at Blizzcon, and gamers have been waiting to get their hands on the game ever since. Players have been waiting for three years now for the sequel to come out. For those who don't know, OW is a 6v6 PVP first-person shooter game that was popular in 2019, averaging 35 million hours watched on Twitch. When Blizzard revealed OW 2, players were genuinely stoked to have a sequel of the game they loved so dearly. That is until the game's release date got pushed back a hefty three times.
 It was first set to release back in 2020; however, due to "many changes in leadership roles" as said in Activision Blizzard's Q3 Investor Call, they pushed the release date back. Players were forgiving after the first push back as they would rather wait a couple more months longer to get an even better game when it officially releases. When the second pushback came, players weren't so happy. They said in a statement that the game wasn't at its full potential so they pushed it back again. Now by the third time it was pushed back, players at this point didn't even care. They believed the game just wasn't going to be released but then Blizzard got a change of ownership.
On January 18, 2022, Microsoft bought out the entire Activision Company. This means they bought all the popular games, including OW, Call of Duty, and World of Warcraft. With this massive change in ownership, projects at Blizzard began to flourish. Blizzard announced that the release of OW 2 will be "by the holiday season of 2022." With that information released, players began to have hope again. Then, Blizzard gave us even more information, regarding a closed bet
a for the game. 
They confirmed they will be having a closed beta release taking place on April 26, 2022, for PC only. In this beta, players will get to finally experience the new switch from 6v6 to 5v5 with only one tank instead of two. This beta will also include new heroes to play. One of which, Sojourn, has already been talked about quite a bit. The OW 2 beta will also include a new game mode, called "Push," and new maps. Some new maps that have been shown off already include Rio de Janeiro, Toronto, Rome, Monte Carlo, and New York. There will feature new hero looks including Lucio, Tracer, Reinhardt, Mei, Mercy, and plenty more.
With all the good news being released about OW 2, players are finally getting excited about the game release once again. Knowing the release will be later this year along with a closed beta next month, loyal players to OW are finally getting rewarded for the tiring three-year wait.
Leave a Comment
About the Contributor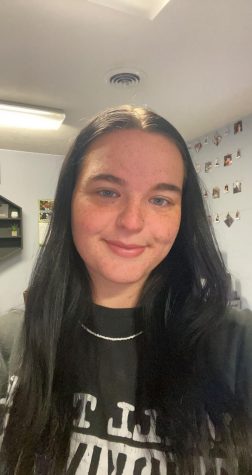 Aubree Williamson, Editor-in-Chief
Aubree Williamson is a senior during the 21-22 school year and this is her third year in the tiger journalism class. She joined because she wants to help...