Back-To-Back
The seniors trample the other classes in the powderpuff games.
Another amazing Homecoming week was kicked off by the annual Girls Powderpuff Football games. After an impressive performance in last year's tournament, the class of 2020 looked to defend their crown, while the class of 2023 learned the ropes of the annual competition. The other two returning classes showed that they were ready to compete, and gave their opponents a tough time all day.
The first game featured the Freshman class facing off against the Junior class. Coming into the weekend, many people knew the Junior team was no pushover, with many faces returning from last year. Though they didn't show off everything during the first game, the Juniors beat the Freshman in convincing fashion. The final score was 20-0.
The next game featured the Sophomores playing against the Seniors. All eyes were on the Senior class, the returning champs. The Sophomores didn't go down easy, however, and forced the game into overtime. With the score tied at 20, the Seniors punched in their touchdown on the first play, and then scored the two point conversion after. Though the Sophomores managed to score their touchdown, a bad snap cost them the game. The game finished with a score of 26-24.
So the final game was set. The Seniors would play the Juniors for the championship. It started as a close game, both teams pushing the ball down the field and scoring. Then, the Sophomores threw an interception that allowed the Seniors to take the lead. They never gave that lead back, and would score many more times throughout the game. For the second year in a row, the class of 2020 was named Powderpuff Football Champion, winning the game by two touchdowns.
Leave a Comment
About the Contributor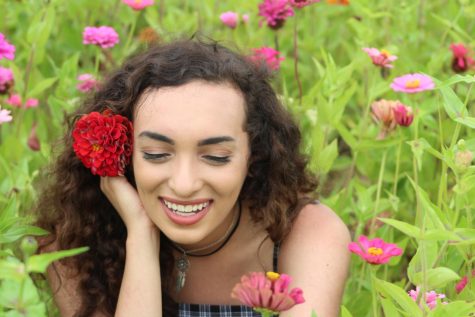 Tiffany Young, Lead Photographer & Photography Editor
Tiffany Young is a senior at Herrin High School. This is her third year in the journalism class. She is the lead photographer and photo editor for the...