Stepping Into The Box
The baseball and softball seasons are taking off.
It's finally spring, which means it's time for America's favorite pastime: baseball. The Herrin baseball team is definitely ready for the upcoming season, bringing back many players from last season, including seniors Jace Hahs, Matthew Warren, Clay Allen, and Carson Haake. This Tiger squad is looking to bounce back after a 6-16 finish to the season last year. The team has many players who can play almost any position, and plenty of sluggers up and down the lineup. Maybe this will be the season for the tigers.
Hahs has played baseball at HHS since his freshman year, and has grown to be a solid player on the team. He talked about his excitement for the new season, saying "I'm excited to play with the guys for one last season, to get my last sport in with some of my favorite teammates in 14 years of ball."
Hahs also talked about how important team chemistry is this season. "I think the chemistry between us is pretty high, we just have to use it. Most of us have at least played a couple years together, we all have a feel of the game. We just need to mesh defensively and build upon each other and we should be a pretty solid team." The Tigers are 1-5 on the season so far, and are looking to make a run as the season gets going.
The softball team is ready to get going and are looking to be great for yet another season. With Tori Schullian and Raegen Gosha being the only returning seniors, one would think experience would be a problem for the team, but that would be a mistake. There are plenty of juniors and sophomores who have played in years past, and many freshmen are also joining this year, which means roster size is not a problem for this squad. The girls are very confident about their upcoming season, with some great players and pitchers returning from last season.
Schullian has been a big part of the Tiger softball team since she stepped in as a freshman. When she talked about what she is most excited for, she said " I am most excited to potentially win the conference championship as we did in 2016 and 2017 and also repeat as regional champions, which will make it four years in a row."
She also talked about her expectations for the season, and how team chemistry will play a part in their season. "We are returning seven starting players, but our team is very young. We have a chance to battle a few older teams in our conference and region, and I have full confidence that we will compete every game. Team chemistry will be very important this season because we are very young, starting multiple freshmen. I believe that our team dynamic and upperclassmen will help the younger players fit in and play together well. " The Tiger softball team is currently 2-1 this season, and are looking great already.
Now that spring is finally here, baseball and softball are truly underway. Which means it's time for diving catches, fast pitches, and a whole lot of dingers. It's time to play ball!

Hang on for a minute...we're trying to find some more stories you might like.
About the Contributor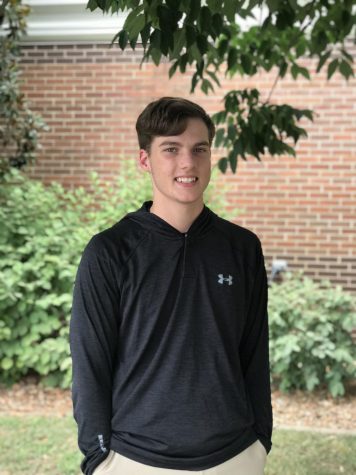 Jakob Milani, Writer, Sports Manager
Jakob Milani is a Herrin High senior who puts his time and effort into his passions: Journalism and football. When at home, he loves to play a wide variety...