HHS Teacher Receives Southeast Regional Teacher of the Year
"You don't go into teaching expecting or wanting awards."
Today, Mrs. Amber George was awarded the title of Southeast Regional Teacher of the Year and was nominated for Illinois Teacher of the Year. 
This morning all three of Herrin High's administrators came down to Mrs. George's classroom to let her know of her accomplishment. When interviewed Mrs. George said she was really shocked and felt so blessed to be noticed for her hard work. "You don't go into teaching expecting or wanting awards," she mentioned.
Mrs. George acquired her Masters of Education Administration in May of 2021 and became National Board Certified in December of 2020. With her many qualifications, and years of dedicated experience, it doesn't come as a surprise that she was awarded this honor.
As students and teachers at HHS, we already knew the importance of Mrs. George's role in the classroom and the district. Some of the current high school students can recall when they were enrolled in the Tiger Paws class. Besides caring for preschoolers and high school students simultaneously, Mrs. George also takes care of her fellow teachers as she plays an active role in advocating for teachers through the teacher's union.
Mrs. George teaches childcare classes and is the sponsor for Tiger Paws, a pre-k program taught by juniors and seniors. She mentions how rewarding it is to see the Tiger Paws teachers interact with their young students, saying she gets to see the best of both worlds. Helping her students figure out their future careers is one of the best parts of her job.
Congratulations, Mrs. George! 
Leave a Comment
About the Contributor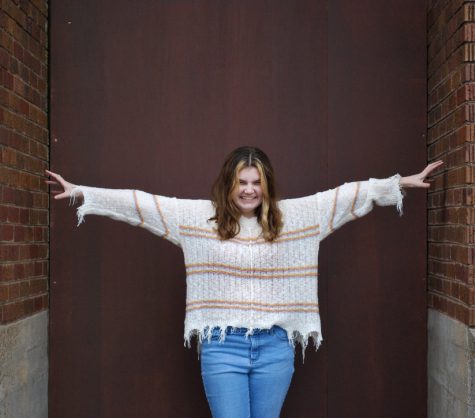 Rylie Patrick, News Editor, Writer
Rylie Patrick is a Senior at Herrin High School during the 2021-2022 school year. This is her first year on the Journalism Team. Rylie's analytical mindset,...