Bird Flu Landed in the U.S.
An inmate at a correctional facility in Delta County, Colorado is currently being treated for bird flu:  an ongoing outbreak of bird flu that is affecting birds and poultry all across the United States.
Colorado Department of Public Health and Environment has stated that the man had killed and dealt with a bird–infected with the virus–while working on a commercial farm in Montrose County. The man, who is under forty years of age, was working in a correctional pre-release employment program.
Avian flu, also known as bird flu, is highly transmissible among animals. Found most common in birds, the Centers for Disease Control and Prevention (CDC) has found the avian virus in wild birds in 34 US states. The virus occurs naturally in the wild and has no defined origin. Humans contract avian if enough of the virus comes in contact with a person's eyes, nose, or mouth.
To ease the public, the CDC made an announcement:  "This case does not change the human risk assessment for the general public, which CDC considers to below." Close contact with infected humans may also cause other individuals to be infected but it is very rare.
The most recent worldwide outbreak of avian flu has just been reported in the US. The CDC has stated that "the first case internationally occurred in December 2021 in the United Kingdom in a person who did not have any symptoms and who raised birds that became infected with [the avian] virus." The infected Colorado inmate had only shown mild symptoms of fatigue. More than 880 cases among humans have been reported since 2003.
Avian flu is less infectious than Covid-19 and shouldn't be feared as much. This new outbreak is nothing to worry about. Just be aware of this virus and educate yourself and others about the situation. 
Leave a Comment
About the Contributor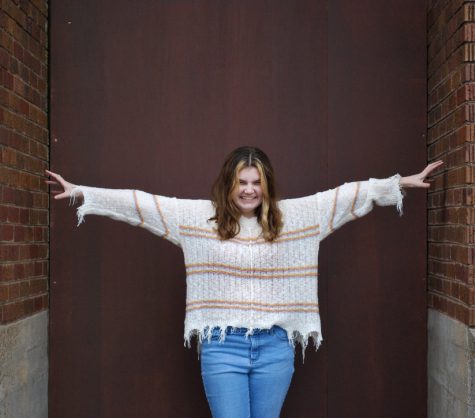 Rylie Patrick, News Editor, Writer
Rylie Patrick is a Senior at Herrin High School during the 2021-2022 school year. This is her first year on the Journalism Team. Rylie's analytical mindset,...