March Athletes of the Month
Every month, the student of the month is selected by Assistant Principal, Mr. Mason. The chosen students must excel both in athletics and academics. This month's athletes of the month are seniors Jenna Wolff and Tate Johnson.
During and out of season, Jenna Wolff practices her bowling skills everyday. Wolff has league four out of five days a week so that she stays bowling regularly, even without it being bowling season. Tate Johnson practiced with the basketball team six of the seven days a week.
The attention of both athletes is held by two completely varying elements. Johnson stays focused on the game plan and what his coaches have set up for the team's play. Wolff sets her focus on staying slow with her feel and making a good shot. "When you get fast, everything gets out of line and it can result in a bad shot," Wolff states.
Tate Johnson and the rest of the basketball team won their first 3A regional Championship ever. "It felt amazing. We knew it was our goal ever since we all got together in the summer and knew how much hard work it would take," says Johnson. Even though the bowling team did not make it to state as a team, Jenna Wolff qualified as an individual. "I would have rather went to state as a team," states Wolff, "but knowing I went all four years of my high school career was a goal that I achieved".
Both Johnson and Wolff agree that it takes hard academic work in order to achieve your goals in and beyond high school. Johnson's dream has long been to play college football, and he realized early on that he needed good grades in order to do so. All of this dedication paid off for Johnson, who will be playing football for SIUC as a saluki in the fall. Wolff claims that she puts academics before everything else and has always had plenty of free time to bowl.
Both Johnson and Wolff have bright futures to look forward to as they continue on with their lives after graduation and they will undoubtedly progress and grow in each of their sports.

Hang on for a minute...we're trying to find some more stories you might like.
About the Contributor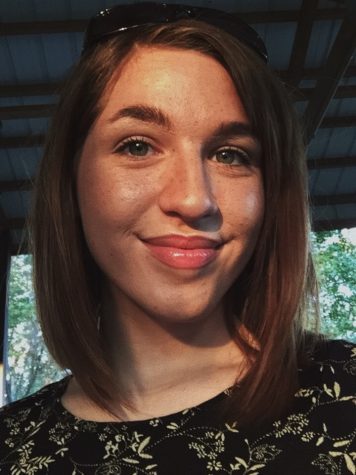 Gina Wagley, Writer/Photographer
Hi, my name is Gina Marie, and I didn't get my license until two weeks before my seventeenth birthday.

I enjoy long walks through Target and anything...