Lacing Them Up
For many people, brands are a big deal when it comes to shoes. Maybe the shoes match an outfit someone has, or it matches a dress that a person has been wanting to wear. No matter the case, shoes are a huge part of an outfit, whether it's on the court, in the street, or at an event. The question, however, is why? Why are shoes so big? Why do athletes, artists and actors endorse them? What are the shoes to wear?
Athletes are the big names in the shoe game. Basketball shoes are the biggest with many players getting their own shoes with the company they sign with. Shoe companies and sportswear companies always want to be the ones to sign the next big player, that way the player gets to endorse their new products.
But if the player is big enough, they get their own shoes. Players like Lebron James, Kyrie Irving, paul george and Kevin Durant sell millions of shoes each year, and that's just the Nike athletes. Under Armour has star shooter Stephen Curry, Adidas has scoring phenom James Harden, and even Michael Jordan's brand has Russell Westbrook, all of which have their own signature shoes with many different colorways.
In baseball, outfielders Bryce Harper and Mike Trout both have their own cleats that they designed. In football, quarterback Cam Newton has created his own cleats that many other players wear. That's all just in sports, but what about artists?
Many rappers have been in the shoe game since around the time Michael Jordan released his first shoe. Travis Scott recently released three collab sneakers, one with Nike, two with Jordan, and all of which sold out within 30 minutes of being released. Rap duo Rae Sremmurd recently released a shoe of their own with Puma, the first artists to do so. Pharrell Williams has been releasing shoes with Adidas for many years, his most famous shoe being the "Human Race." And one cannot talk about a rapper releasing shoes without  bringing up Drake and his many Jordan and Nike collabs. Even lead Maroon 5 singer Adam Levine loves shoes, wearing a pair of Jordan 1s at their Super Bowl Halftime Show performance.
However some artists prefer more high end shoe brands and clothes like Gucci, Balenciaga, Louis Vuitton, and others. Future is one of these artists, mostly buying Pradas. But what is it about these high end brands that make them so popular?
With high end brands, it's all about how expensive you can look. Gucci has their Christmas colors with a splash of gold thrown in, with collabs with many other companies. Balenciaga has training and track sneakers in many colors, with most going for anywhere from $700 to $1000. That's some crazy expensive shoes! Prada sells shoes for about the same price range. Louis Vuitton is more expensive with their sneakers going for $600 to $1500.
But if someone wanted cheaper shoes to wear, no matter what it may be for, there are way cheaper brands that are also very popular. Vans, a company primarily created for skaters, has shoes that could be worn for almost any event with their many styles, and they are rather affordable. New Balance, though looked down upon sometimes, recently released Kawhi Leonard's long anticipated signature shoe, and have many shoes great for training and working out.
No matter your style, shoes are important to your outfit. Whether it be sneakers, dress shoes, or even shoes to just lounge around in, shoes spice up the outfit. Even if someone isn't that into the shoes talked about here, there is definitely still a style of shoe for them. The styles are endless, as well as the shoe
About the Contributor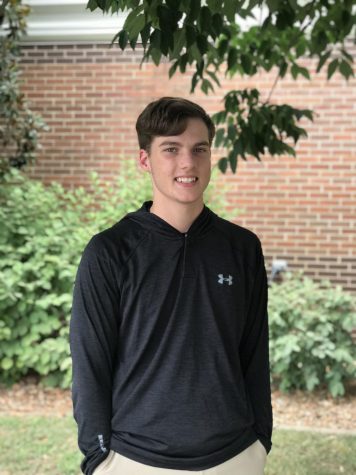 Jakob Milani, Writer, Sports Manager
Jakob Milani is a Herrin High senior who puts his time and effort into his passions: Journalism and football. When at home, he loves to play a wide variety...