Keeping up with the Trends
Ever since the early 2000s, fashion has diverged into multiple substyles. In today's media-driven world, TikTok has changed the way people dress. 
First, let's talk about the different styles:  goth, indie/vintage, and cottagecore. Goth is probably the most popular style right now on TikTok and in schools. The goth style consists of wearing mainly dark colors. For the top part of the outfit, this style includes plain black tops, vests, and mesh or fishnet tops. On the other hand, gothic outfits usually have black jeans or skirts with fishnets for the bottom half of the outfit. While Hot Topic is the most popular, there are many places you can buy this type of clothing; however, most of this style is DIY (do it yourself) so you can achieve this style by shopping anywhere.
Next on the list is indie/vintage clothing, which is probably my favorite style. Indie mostly consists of bright colors and different patterns, layered tops, and a wide variety of pants. Vintage clothing, on the other hand, is a modern recreation of the 70s through 90s styles. This includes oversized sweaters, big jeans and overalls, cargo shorts and pants, long skirts, and anything that looks retro. Both of these styles of clothing are usually found at thrift stores, Shein, Rue21, Brandy Melville, or even your grandparents' closets.
The last style I want to talk about is cottagecore. This style involves loose-fitting dresses, flowy skirts, knitted cardigans, and light-colored overalls. This style first arose in early 2017 but didn't get popular until 2019 by TikTok. This style can be pretty expensive depending on where you buy the clothing but you can keep it cheap by thrifting at your local thrift stores. 
There are so many styles I could talk about but these are some of my favorites as of right now. Which of these styles are your favorites?
Leave a Comment
About the Contributor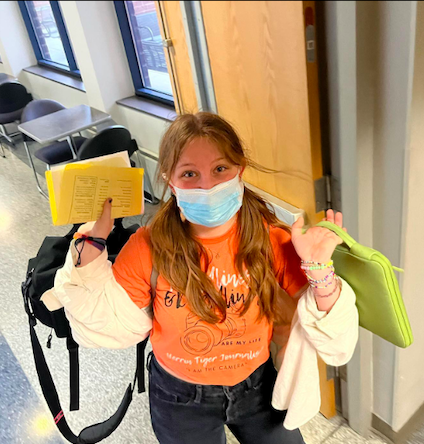 Dani Patalano, Photography Editor, Writer
Dani Patalano is a junior at Herrin High School, this is her second year as a Tiger Journalist. She joined journalism to learn more about photography and...