Thursday Is The New Friday
Thousands of Retail Stores Start Sales on Turkey Day to Kick off Black Friday.
Whether it is done by running around stores at two in the morning, or scrolling online from the comfort of your own home, Black Friday is an event that millions partake in. It is all about the best deals, big sales, and saving money for the holiday season. In the age of technology, the stores however are much less crowded every year. Many would rather gather gifts online than breaking down doors and waiting in lines that last hours. As the years go on, the stores may get less crowded, but they may also because the sales begin earlier.
Many large retail stores such as Walmart, Target, Best Buy, and multiple others began their sales on Thanksgiving night this year. In fact, Black Friday has started to become a deal buster that begins Thursday night and lasts the whole weekend, including Cyber Monday. Multiple stores take the full leap and stay open 24 hours in order to fulfill the needs of shoppers. Friends and family leave after stuffing themselves with turkey and don't return home until Friday morning.
While some are running through packed stores on Thursday night, others are under a blanket looking at all of the online sales.  While they may not be the people to score a 55-inch TV for under $300, the sales online cannot be called unfair. Just like in person, online sales also last the whole weekend, or at least for as long as possible.  Cyber Monday is an event that is almost identical to Black Friday, except online. It is probably the easiest shortcut to Black Friday deals without the hassle. No matter what way people decide to shop, Black Friday is a tradition for many that is sure to advance and continue for many years to come. 
Leave a Comment
About the Contributor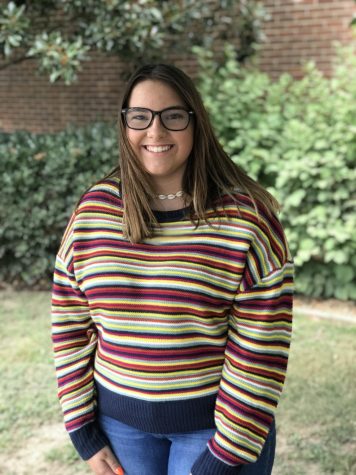 Noelle Cocke, Features Editor, Co-Editor
Noelle Cocke is a senior at Herrin High School for the 21-22 school year and this is her third year in Journalism.  She joined because she loves researching...