Coronation: Around the World
The Honored Guests, High Court, and escorts made their way down the gym floor in anticipation of meeting their new Queen. 
Coronation this year took place on September 26, 2019. The school and its surrounding community came to the school for the prestigious ceremony at 7pm. The Honored Guests, High Court, and their escorts made their way down the gym floor in anticipation of meeting their new Queen. The Retiring Queen Reagan Ridgeway was escorted by Matthew Brandon. This years Honored Guests were Madisyn Blankenship, Hailee Cox, Taylor Gump, Bianca Huddson, Sofia Hughes, Caitlin Kochan, Shanie May, Lexi Price, Emmalea Bacon, Kylee Evrard, Julia Mohr, Breanna Nesler, Meghyn Blankenship, Anna Carlson, Karley Keel, Madison Elliott, and Jenna Sissom.  Their escorts were Thomas Rock, Noah Sanders, Brandon Anthony, Zach Spruell, Caleb Roberts, Alex Cogill, Dylan Cripps, Josh Green, Eli Gooch, Reagan Johnson, Andres Diaz, Mitchell Cagle, Jacob Garlick, Zachary Rush, Victor Sanchez, Gunter Gosha, and Hayden Lence. The high court and their escorts were Olivia Dean and Reice Hartline, Whitney Keel and Darian Anthony, Taylor Cornelius and Caleb Stein, Regan Deaton and Brylan Mezo, Sydney Allen and Luke LeQuatte, and Taylor Lamb and Jakob Milani. Molly Childers escorted by Chance Karnes, Mia Connor and James Baumgarte, Charli Elliott and Cameron Damico, and Gina McCarthy and Logan Cole were the candidates for the crown. Charli Elliott was chosen as Maid of Honor and Mia Connor was crowned Homecoming Queen. The crowd erupted in cheers and applause as Mia Connor sat on the throne and was given her crown. As the band played Loyalty, the entire school felt full of Tiger pride and united with one another. 
Hang on for a minute...we're trying to find some more stories you might like.
About the Contributors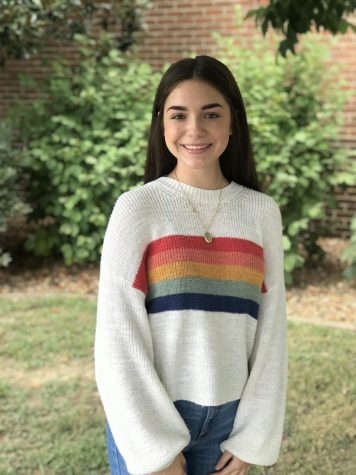 Makay Russell, Social Media Manager
Makay Russell is a junior at Herrin High.  This is her first year on Tiger Journalism and she manages social media for the team.  Makay is an avid reader...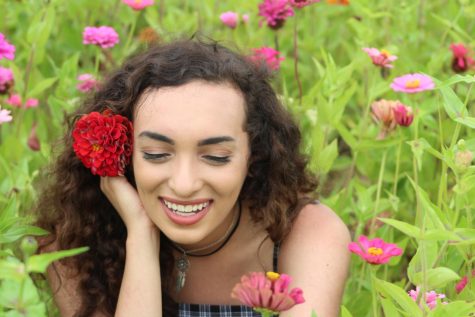 Tiffany Young, Lead Photographer & Photography Editor
Tiffany Young is a senior at Herrin High School. This is her third year in the journalism class. She is the lead photographer and photo editor for the...