The Boys of Fall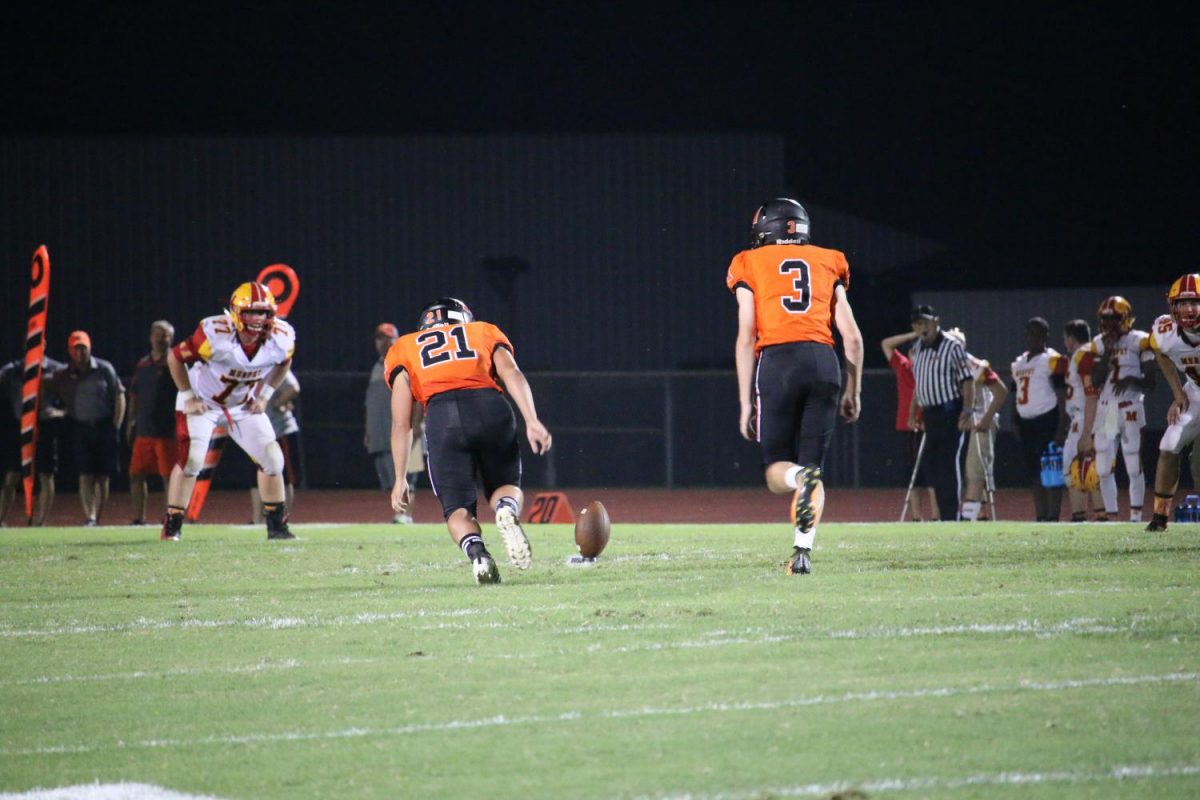 Article, Jordan Blake, Writer
September 29, 2017
Everyone knows Fall months are meant for football.  
The football team is currently  6-1 and they are off to a great season. With four wins against Waterloo(28-21), Carterville(49-20), Benton(52-22), Murphysboro (42-6), Massac County (49-0), and West Frankfort (52-6), and one tough loss against DuQuoin(17-21).
The team has been chosen across the board for the past five weeks. Coach Karnes expects the football team to get better each week and of course he expects them to win.  
Against the West Frankfort Redbirds October 6th the boys played a very good on homecoming night, with two starting player out in the first half we still stayed strong and West Frankfort only scored once. We dominated the game against West Frankfort to give us the win, which was even better for the homecoming game. Everything was successful during the homecoming game, it all went according to plan. The senior class float won the float contest. Herrin will play Harrisburg for senior night Friday at home.