Fifth Annual Cartoberfest!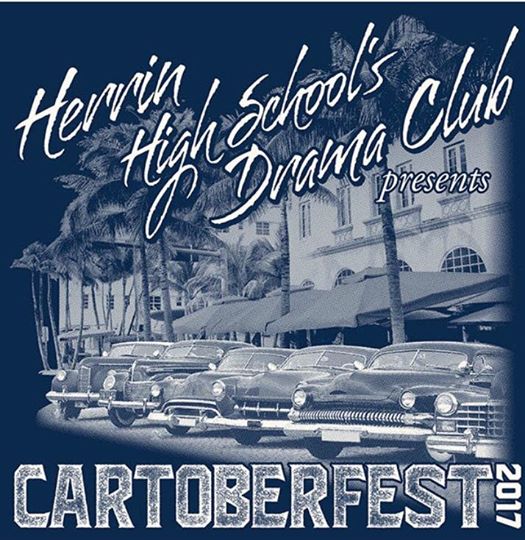 Bring your family, bring your friends, bring everyone you know to this year's Cartoberfest!  
Cartoberfest is a once a year event hosted at the Herrin City Park.  Anyone can bring their classic cars, new cars, four-wheel drives, rat rods, and classic bikes to display for a small fee in support of Herrin High's Drama Club.  This year's Cartoberfest will be hosted this Sunday, October 1, 2017 from 10am-3pm. Registration will be from 10am-12pm. Registration fees are $15 for first entry and half off for each additional entry.
Trophy and plaque awards begin at 2pm. 
In addition to viewing amazing machines, free custom made t-shirts will be given to the first thirty entries.
There will be cars, music, raffles, food and fun!  Not only will you have a good time, but you'll also feel good knowing that all proceeds benefit the Herrin High School Drama Club and Theatre Program!
For more information contact Tammy Pullum or Jamie Wilson at HHS, 618-942-6606.