Election Week
As Election Day Turned into Election Week, Many Different Factors came into Play to Make this Election Interesting
As Election Day turned to Election Week, millions of people across the country watched and waited as the Presidential Race was drawn out. There were many factors that made this election so nerve-racking and difficult to predict. States like Nevadah, Pennsylvania, and Georgia took longer to count votes due to the large amount of mail-in ballots, drawing out the results. Michigan and Wisconsin, states that are often overlooked, became extremely important to the candidates of the election, along with many swing states that went from red to blue as we all watched the results. The main thing people have been talking about however, has been around mail-in voting. 
As of now, Joe Biden, the Democratic candidate, has defeated Donald Trump, the Republican candidate. The election finished with Biden with 290 electoral votes and Trump with 232. This win for Biden lies very much in the flip states, being Arizona, Georgia, Pennsylvania, Michigan, and Wisconsin. All of these states were won by Donald Trump in the 2016 Election, but turned blue in 2020. It was a close call in these states, many of them going back and forth between red and blue, but as the mail in votes came in, the states flipped and moved to blue. 
Even before the election, there had been speculation, mostly by the Republican party, that these ballots would cause fraud. During the election with the overwhelmingly Democratic votes, candidate Donald Trump called fraud, trying to push lawsuits towards some states. Many Democrats challenged him. Considering as President, Trump attacked this form of voting, saying it would "lead to massive corruption and fraud," it is not odd that his supporters would choose not to vote by mail. It has been shown that it was much more likely for Democrats to vote by mail. Both sides continue to go back and forth over this topic, so far with no results to change the election outcomes. 
Though the election is over, the path to Presidency takes time. Before the inauguration on January 20, 2021, there are a few things that must happen. First states must double check their totals, and certify their results. The deadlines for this are different in each state, but all lie in early December. December 14, the states' electors will meet and formally declare their votes. Finally, these votes will be certified by Congress, the last step before winner Joe Biden is sworn in. 
Though some seniors were able to vote in this election, others just had to watch and wait. 
Abby Snider stated that she felt very nervous watching as the votes came in and stayed up very late to try and see the results. Obviously the election was not over in one night. Matthew Smith said he was excited to experience the election year, but this time was also aggravating because of the delayed results. Both students agreed that regardless of if you can vote or not, you should stay informed and educated, so when you can vote, you will know more. 
About the Writer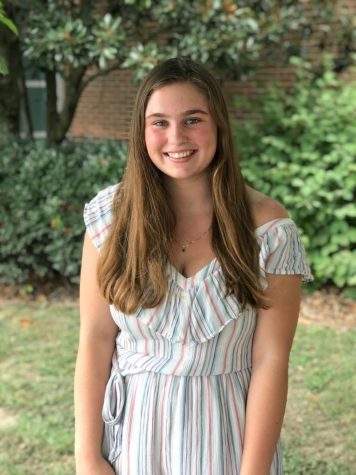 Abby Smith, Yearbook Editor
Abby Smith is a junior and a first year journalism student. This year, she is the editor of the yearbook.

Abby enjoys music, playing guitar, and art....