Herrin Dance, and Flag Teams take on the Marion Regional Competition.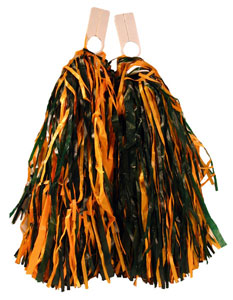 This past weekend Herrin's dance, and flag teams competed at Marion High School for a Regional,  I.D.T.A Competition.  The day started  with solos routines.  Herrin dance team had one soloist, Jayci Nance.  She received 6th place, competing against 13 other soloists.
Herrin Junior High Dance Team competed in  Pom AA, receiving 1st place, as well.  They also qualified their pom routine for state!  HJHS also competed in jazz taking 2nd place behind Marion Jr. High Dance Team.  
The HHS Flag Team competed in both Tall Flag and Lyrical Flag.  The girls placed 1st and qualified both routines for state.  
The Tigerette Dance Team took 1st  in their Pom AA.  They also qualified their pom routine for I.D.T.A State.   The Tigerettes also placed 2nd behind Centralia dance team in their Hip Hop AA routine.
In the IHSA category, HHS Dance Team placed 5th performing their newly qualifying Pom routine.  This category is a practice category for dance teams to see how they stand against other teams within the state. This category is different in that it allows any form of dance to be competed as long as the team is within its IHSA class. It is still a fairly new IHSA division and southern teams are finding their way as it grows. 
 Keep in touch, and come and support your Tiger spirit squads at future competitions!