Homecoming season can be stressful, as there are many things that have to be done to make the night one to remember; however, it doesn't have to be. By simply planning ahead, keeping things organized, and getting your schedule in check, you can have a fun night with no worries.
Most importantly, you need an outfit for the occasion. To ensure your dream dress or tuxedo is good quality is important, so be sure to go to a trusted shop to rent or buy. There are many stores near Herrin to browse, for example: Joyce's Boutique, Melise's Boutique, and Dillard's. Melise's Boutique is specifically geared for tuxedo rentals, but Joyce's Boutique and Dillard's have wonderful suit and dress  departments as well. If shopping in person isn't your style, or you just can't find an outfit that speaks to you, there are many online options as well. Lucy in the Sky has been popular among students, and they offer many different styles, but, as always, Amazon is a default recommendation. Online shopping is also a great idea if you're looking to save some money and search for a bargain. All of the aforementioned stores have a plethora of options for shoes and accessories, in addition to their apparel.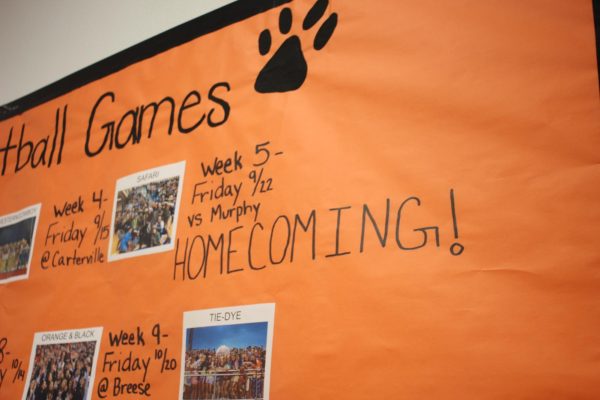 Now that the outfit is out of the way, flowers to match are next on the list. If you're crafty, making your own corsage and/or boutonniere may be something to consider. Making your own flowers can save money, but you may not achieve the exact look you want. If you're going for perfection, hiring a florist is a great idea. Stevens Floral Gifts & Framing has great fake flowers, and there are many local florists, like Park Avenue Blooms.
Like most things, you can opt to do your hair, and nails yourself, but if you're not cosmetically savvy, there are businesses ready to help. Hollywood Spa and Nails and T Nails and Spa are both tried and true local nail salons. For hair, The Avenue Barbershop and Salon is the perfect choice. Showing up to any appointment with a reference photo can help your stylist or artist immensely in seeing your vision.
Homecoming doesn't have to be all out, as some prefer to save it for Prom, but dinner reservations and pictures are essential. Nobody can have a memorable night out without a great meal and some photos to remember it by. Whether it's a home-cooked meal, or an expensive dinner, a good meal can set the mood for the rest of the night. Mandala Gardens and the Marion Square have beautiful photo-ops if you're wanting artistic photos. Photos don't need a professional background or camera, especially not with the awesome quality phone cameras can give nowadays.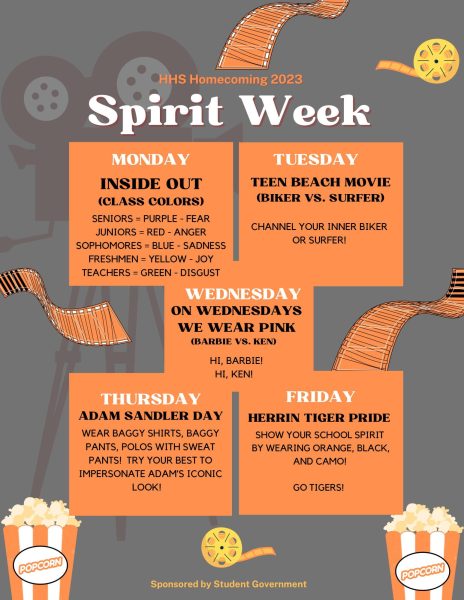 If you're wanting to take someone to the dance, the first step is to ask them. You can find a huge amount of ideas on Pinterest, TikTok, and Google Images. If you have a date from another school, it is mandatory that they fill out a guest form. Guest forms can be found in the office, and are due by 4:00 P.M. on Tuesday, September 19th. Buying a ticket is the most obvious part of the whole process. You can get a $5 discount ($15) if you purchase them prior to the dance, but if you buy them at the door, you have to pay full price ($20). Tickets will be sold next Monday-Thursday (September 18th – 21st) during lunch/advisory times.
Now that you are properly prepared to tackle Homecoming, you need to know the rules and expectations. While it is a school function, and school rules still apply, the teachers and administration still want everyone to have fun. 
Finally, the entirety of Homecoming week is something to look forward to. It will be jam-packed with enjoyable activities like the parade, the pep rally, powderpuff game, the volleyball game, and the bonfire. Spirit Week will also take place during this week, so be sure to dress up! Mrs. Bonifield says "When everyone participates, it's more fun, and it builds excitement for the weekend ahead."