Six Feet Between the Left and Right
Donald Trump and Joe Biden Face Off in the First Round of Presidential Debates
With everything going on in the world and many citizens of America being affected, the big excitement that is going on is the Presidential election. Voting has always been the strongest power that any American can have, and with a new decade happening everyone knows how important the elections really are. 
On Tuesday, September 29 at 8:00 p.m. to 9:30 p.m. Donald Trump and Joe Biden had their first debate at Sheila and Eric Samson Pavilion, Cleveland, OH. We watched these two face to face tell how they really feel. Even though the debate wasn't what we hoped to see we still got a grasp of how both of them think and how they handle certain situations. The night was filled with shouting, interruptions, and just being immature and disrespectful. 
In the first 45 minutes they discussed the Supreme Court that eventually went into a debate about health care, which started more interruptions and disrespect. The two talked about the pandemic and how it was handled. Biden went on saying the president's handling of the Coronavirus emergency was a failure. President Trump stated that Biden would have lost more people and said he wants to shut down the country and Trump wants to keep it open. Words were thrown around with President Trump saying to Biden "There's nothing smart about you, Joe" also adding in "47 years you have done nothing." Biden directly said "You're the worst president America has ever had." 
As the night continued the two men went on discussing tax records and the economy. The topic was something mentioned before but it was passed. Biden did his 2019 tax return and he paid nearly $300,000 in federal taxes. Before the debate it was known that Trump only paid $750 but at the debate he claimed he has paid over millions. 
Then they got to talk about the racism subject and how to treat people with color equally. Trump brought up the 1994 crime bill which Biden helped draft and that increased police and prison funding, and created many new categories of federal crime and increased penalties. Both men continued with their issues and settled down towards the end of the night. 
Election day is important for everyone and what is happening in this world is a wake up call to vote and do what you know is right.
About the Writer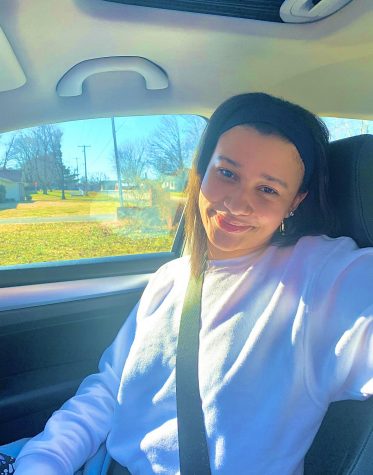 Shaniah Maborn, Co-Editor, Writer
Shaniah Maborn is a senior at Herrin High School. She loves to hangout with her adviser and journalism crew. Her favorite season is fall. She enjoys reading...