Catch and Shoot
Tiger Basketball season is back!
Winter is almost here, and that means it is time for basketball season! After a great season from both the girls and boys teams last year, they are hoping to only get better. With plenty of veterans coming back, as well as some new faces, this season will be one to keep track of.
The boys team starts playing on November 25 at the Pyramid Plus Tournament, hosted this year by Carterville. Returning seniors for this year include Brandon Anthony, Jake Baumgarte, Ian Nantz, Luke LeQuatte, Matthew Brandon and Reice Hartline. Last year the team finished with an outstanding record of 26-5, and there is speculation that this year's team could be just as dominant. "I think we are pretty prepared," says LeQuatte. "We've had a pretty good three weeks of practice. Coach Shurtz has been working us harder than ever." When asked how well the team will do this year, LeQuatte said, "I think we have a pretty high ceiling but we'll see how it all goes." Sounds like the boys team is set to have another exciting season.
The girls have already started playing, going 2-2 in the Marion tournament last week, defeating Vienna and Marion. This year's seniors for the girls team includes Madisyn Blankenship, Ashton Hawk, Madison Johnston, Caitlin Kochan, Ali Paintner. Though they finished with a losing record last season, the team is looking to bounce back, and it seems after their two wins, they are going in the right direction. "I think the team is quite prepared," says Hawk. "Our underclassmen got a lot of playing time over the summer, and the upperclassmen are prepared to lead." Hawk was also asked how well she thinks the team will do this season, to which she replied, "I think we'll have a winning record. I think if we work together, we can have a 20 plus win season, and make it far in the postseason." Some great quotes by the returning senior.
Both teams seem to be ready for their seasons. We will see just how prepared they are as the seasons get rolling. Best of luck to both teams!
About the Contributor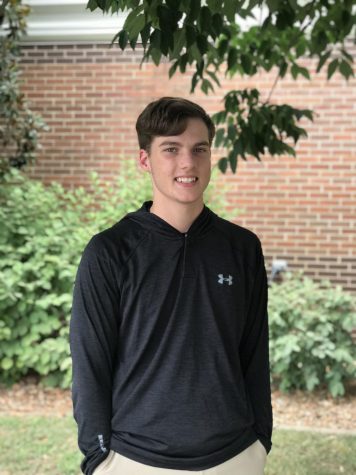 Jakob Milani, Writer, Sports Manager
Jakob Milani is a Herrin High senior who puts his time and effort into his passions: Journalism and football. When at home, he loves to play a wide variety...