The Final Play
Tiger Football Wraps Up the Season
The Tigers ended their 2019 football campaign this past Friday, October 25, falling 25-21 against Breese Central in a game that was closely contested throughout. Though the team missed the playoffs for the first time in many years, it was not a completely awful season. The Tigers had to battle adversity to even be in the must-win situation they faced. After the first five weeks, their record was 1-4, which seemingly ruled out the playoffs all together. That was the common mindset about the team until they were able to win their next three, improving to 4-4. Then one final obstacle remained, Breese Central. The very same Tiger team that had once been written off as a sure playoff miss, had an opportunity to prove the naysayers wrong with a win, but unfortunately, after a valiant effort, it was not to be. The Tigers finished their season with a record of 4-5.
This season also marked the end of an era in Herrin's football program. Long-time coach, Jason Karnes, and defensive coordinator, Dwayne Summers, announced that they will be stepping away from the sidelines. Karnes, head coach for 12 years, is the winningest coach in the history of Herrin Football. Summers earned the same title as defensive coordinator in his 18 year career. 
I had the opportunity to speak with Coach Karnes on his illustrious coaching career. When asked about what memory he will look back on fondest, he had trouble picking just one. "I can't pinpoint just one. The camaraderie and friendships between assistant coaches, impacting kids' lives, and leading them in the right direction would probably be the best." Then the question came up about whether he would change anything about his career if given the opportunity, responding with "No. I don't think so. After games you always second guess yourself and think about what you could've done differently, but all in all, I wouldn't change anything. I think I built this program right surrounded with great assistant coaches." Coach Karnes has nothing but thanks, saying he is "honored and grateful" for his time as head coach. As next year's season nears its start, both his and Coach Summers' presence will surely be missed. Until then, all we can do is look back.
About the Contributor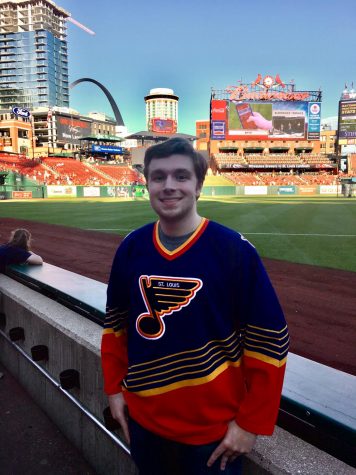 Austin Kerley, Writer/Photographer
Austin is a senior and first year member of HHS Journalism.  He is also the varsity Scholastic Bowl captain and a member of the band.  As a fan of all...