Shake it Off
The Girls Prepare for IDTA State in February 2020.
A Tiger Football game is not complete without the halftime performances. The Tigerettes' routines are choreographed by Head Coach Lynsey Hentritch and Assistant Coach Taylor Chaney. Every week the team puts in hours of work and dedication in an effort to perform their best. The Tigerettes' performance for Senior night was choreographed by Shanie May (12) and Jonay Harrison (12) with the assistance of Head Coach Hentritch. Football season has been more than a success.
The seniors this year have been deeply devoted to their team. Shanie May has been on the team all four years and Jonay has been on the team for three of the four years. Both of them have had a passion to dance ever since they were little girls and found the team very fitting for them. While each of the girls love to dance, it does not come with ease. May finds it difficult to balance practice with school and her personal life, yet she loves dancing with the team and performing at state. Dance not only improves the physical aspect of life, it can also help you pass emotional barriers. In an interview with Jonay Harrison she said "I've always been shy; dance really helped me come out of my shell." As the seniors prepare themselves for the lasts this year, they think about everything that makes dance so much fun. Shanie May expressed her love for the team in saying "I'm really going to miss all the girls on the team." After dancing with each other for many years a friendship turns into a sisterhood. The seniors this season are deeply loved by the whole team and will be greatly missed next year. 
The Tigerettes have a year round season. With Football and Basketball performances and competitions in the winter, the Team is in for a busy year. They will be competing on December 14 at Belleville East with their Pom and Hip Hop routines. The team hopes to qualify both routines for IDTA State in February. The Tigerettes along with the Flag Team will be hosting a home competition on February 2. The competition will be held in the Memorial Gym at the High School.
About the Writer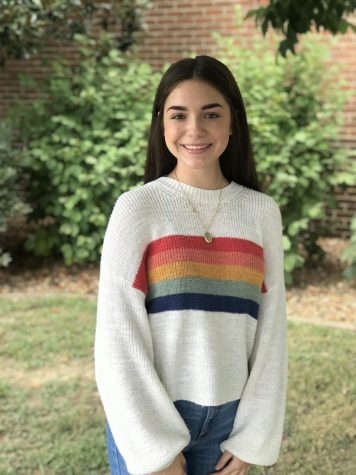 Makay Russell, Social Media Manager
Makay Russell is a junior at Herrin High.  This is her first year on Tiger Journalism and she manages social media for the team.  Makay is an avid reader...