Let's Flip Out
Tiger cheer team gears up for competition season.
The Tiger Cheer Team is here, and they are loud and proud. With a squad of 18 ladies that have strong vocal chords, they are coming to snatch trophies at competitions. Learning over 50 sideline cheers for football and even more for basketball, these girls are not here to play. 
This year's Cheer Team is a competition team, which means the squad is a little more prestigious. "The coach was a little more picky this year," senior Charli Elliott said. They had to know to tumble this year, which meant only so many girls were going to make it past tryouts. Many girls go to a class at our local gymnasium (Snow Power) to learn to tumble better and strengthen their craft. 
"We only have 18 girls this year, which is smaller than last year which I believe was 23," Elliott
told the Tiger Tattler. "We have to have a cheer without music, a dance, a jump sequence, and a pyramid." This emphasizes the need for flyers and tumblers.
"We practice twice a week, 6-8pm, and that doesn't seem like a lot, but when you add games and different things it gets crazy. Sometimes I don't leave school until 8:30." That shows how ambitious our girls are this year. 
 These girls are obviously working hard for us to have a good competition season, and we are excited to see what trophies and awards our Lady Tiger Cheerleaders bring home this year. 
The competition season starts in January 2020. Good luck, ladies!
About the Writer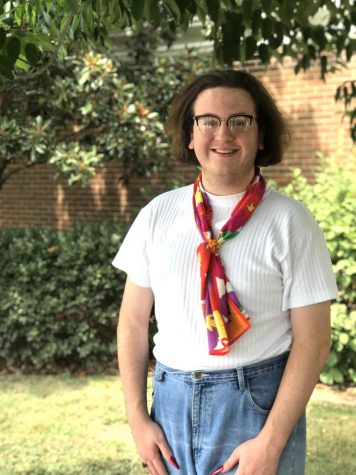 Aaron Elliott, Specials Manager
Aaron is a rambunctious junior with high hopes and tons of ambitions. He is the Specials Manager for the Herrin Tiger Journalists. He enjoys sewing, shopping,...