Bobbing for a Win
As the new school year has begun, the 2019 Girls Golf Team has sprung into action. Spending their days on the greens, these girls have been working countless hours to fulfill their hopes and dreams of having a successful season. They had about one or two practices a week over the summer in preparation for this season. When asked about her wishes for the team this year, Senior Kaitlyn Rutherford responded, "this year I hope we beat our personal records as individuals and as a team." These girls seem to be determined to be amazing this year. 
As it is her last year on the team, Kaitlyn also gave some advice for the underclassmen on her team. "I want them to know that even on their worst score at a match, that's not their forever score, and that they can always improve the next day." Hope is the key to any team having success, so as Kaitlyn said, there will always be time for improvement.
At their match against Ziegler-Royalton and Goreville at the Pine Golf Course on August 27, they received 220 points in total, while Goreville scored 263 points, and Ziegler-Royalton ended up with 215 points. After their matches against Salem on August 28, they got 235 points. Then, at the Hickory Golf Course on August 29, the team ended up with 230 points. Zoe Williams (11) was the medalist of that meet, with a total of 46 points.
About the Contributors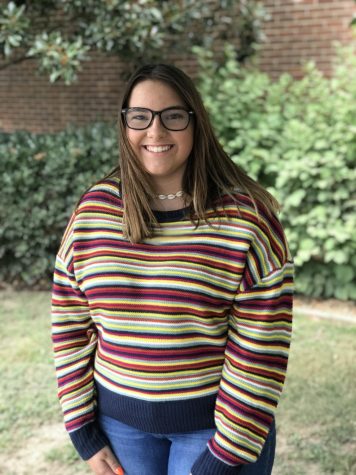 Noelle Cocke, Writer, Photographer
Noelle Cocke is a sophomore and this is her first year in Journalism.  She spends her free time listening to music, hanging out with friends and shopping. ...