Clear the Net
The Girls Tennis Team has recently been fixing to make their season ending improvements. So far, they have competed at the Herrin Invite, Flora, Marion, Carbondale, Edwardsville, Waterloo, and at home against Mascoutah. 
The team came close to winning the championship match against Waterloo scoring 6-3. "5 out of 6 singles matches went 3 sets, and 3 of those were won by 2 points," said coach Matt Snell. "We were 6 points away from the title." Tigers then won 5-4 against Mascoutah bringing the team to a 4-6 on the season. Recently, the girls competed at the Herrin Invite on September 14th. By working as a team, Herrin placed 2nd overall!
Jaylan Blake (11) and Alexis Jordan (11) placed first in their division 2 doubles match "by fighting through some tight moments and tough teams" said Coach Snell. Competing in division 1, Breanna Nesler (11) and Kelby Weber (11) took first place by staying determined and focused.
When asked about the season so far, Weber said, "we had a bit of a rough start in the beginning of the season, but after the tournament this past weekend, we have gotten our legs under us and we are ready to win some upcoming matches." 
The next tennis match will be at Benton on September 18th. With Weber, Nesler, Blake, Jordan, Karlie Hale (11), and Hayley Franklin (11) as varsity members, their determination will surely lead the team to a good score at sectionals. 
Sectionals will be held at the Herrin Sports Complex on Friday, October 18th. They will be competing against Benton, Carbondale, Carmi, Fairfield, Marion, Mt.Carmel, Vienna, and Waterloo. "I think that we will do good. We set a goal to get as many people as we can to state so we hope to achieve that" Weber stated proudly.
Leave a Comment
About the Writer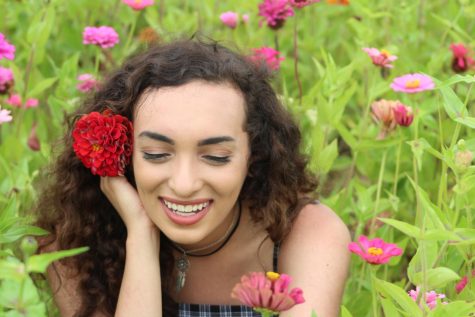 Tiffany Young, Lead Photographer & Photography Editor
Tiffany Young is a senior at Herrin High School. This is her third year in the journalism class. She is the lead photographer and photo editor for the...