Rounding the Bases
There's plenty of action on these ball diamonds
The baseball season has been good so far with some quality wins and many close games. One big win has come at Murphysboro, where the Tigers stomped the Red Devils 14-4. Another close game for the Tigers came against Paducah Tilghman, who had many star players on their team. Although it ended in a loss, Herrin played their hardest, and only lost by a score of 5-2. Possibly their biggest win came against a talented Benton team. The Tigers took down the Rangers in a nail-biter, winning 3-2.
Junior Nick Hunter had some comments on the season so far, talking about how he feels the season is going. "It just feels better as whole. We spend more time together off the field. We're like brothers. The season is still a process. We're still getting better and having a lot of fun."
Hunter also talked about some things the team can improve on. "Our offense can improve… Defense too. Little mistakes have killed us all year… That's definitely something we can clean up."
Finally, he talked about how excited he is for the rest of the season. "I'm excited to see how much fight this team has. We have had a lot of close games, a lot of close wins. Come regionals, I'm excited to see what we have." Hunter is currently batting an outstanding .390 on the season.
The softball team has also had a good season to this point. The girls are 6-6 at this point in the season, and are looking to be even better by regionals. One of their wins came against a talented Benton team, where the Tigers beat the Rangers 6-1. Another great win for the softball team was against Johnston City, where the Tigers mauled JC 12-2. This team does not lose often, and when they do, they make sure it was a tough game.
Junior Alexandria Paintner talked about the girls season so far and how well the team has been doing. "I believe this season has been unique. We have had many players playing in different positions, but we made it work. We always try to have fun. We have a very competitive conference this season, but we we will give them a fight for it."
Paintner also talked about what she was most excited for during the rest of the season. " I am most excited to see us all improve and grow as a team. We have some incredible senior talent that keeps us together." As a pitcher, Paintner has struck out 48 batters over the last 50 innings.
These seasons have been very good for both teams. The baseball team is currently 7-12 with ten games remaining, six of those being home games. The softball team is 6-7 with 10 games remaining, plus a double-header and two tournaments coming up. There is still plenty of time for everyone to go and watch these team play before the regional tournaments.
About the Contributor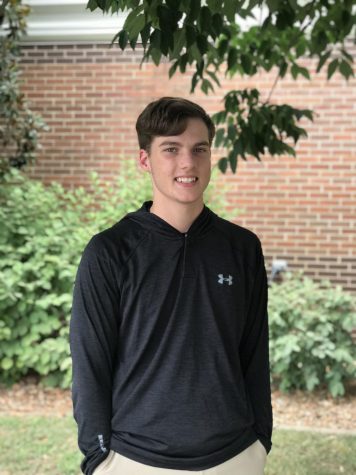 Jakob Milani, Writer, Sports Manager
Jakob Milani is a Herrin High senior who puts his time and effort into his passions: Journalism and football. When at home, he loves to play a wide variety...