Herrin vs. Everybody
The Tigers dominate the scene, from sports to academics
It has certainly been an exciting time to be a Tiger with so many teams and organizations absolutely dominating the competition from one event to the next. A few of these groups have especially gone above and beyond in accomplishing some major feats and proving the superiority of the Tigers in every way.
Having proven themselves to be a formidable team in previous seasons, last semester the math team began practicing together after school and taking home additional tests to prepare themselves for the steep competition they knew they would face this year.  All of these additional hours spent working out complex problems and training themselves to work quickly and efficiently under the direction of Mrs. Nagrodski and Mr. Harlow proved to pay off at the regional competition hosted at Herrin on Saturday, February 23.
"Each class got first at regionals," remarks senior math team member Kaitlyn Smith, "we had a clean sweep." This has proven to be a remarkable pattern for the HHS math team, which has come out on top at regionals for all of Smith's four years on the team.
After making an honorable appearance at the state competition last year, this successful group intends to continue on this winning streak in future competitions, such as the quickly approaching Carbondale Math Field Day, SEMO competition, and the state level competition.  "We've been practicing hard and I think we have a good shot at Carbondale Math Field Day," says Smith, "and we're hopefully going to place in the top five at state this year!"
With such ambitious goals, the team is really pushing itself as individuals and as a group. Although this is no easy task, the success of this highly capable team should certainly help ease some of the strain, not to mention the friendships formed along the way.  In regards to this, Smith said, "it's been a lot of work, but it's been worth it to be on a team with all of these great people for the last four years."
A hot topic around Herrin has of course been the Tigers basketball team, and for good reason too! This impressive team of young men, under the direction of Coach Schurtz, have had an outstanding season! The basketball boys took first place at the West Frankfort Mid-Winter Tournament, second at the Eldorado Holiday Tournament, a perfect 9-0 conference record, and an overall record of 27 wins and only five losses. This list of accomplishments is surely impressive in itself, but the major victories for the Tigers came later in the season.
Astounding all of Herrin, this incredible team took their place as conference champions, a feat that the Herrin Tigers had not been able to accomplish in 46 years!  In fact, this is the first time ever for the Tigers to win in the River to River Conference.
"We're just trying to win as much as possible," said senior player Hayden Holloway, humbly.  "We're all really close, so that helps." Be it their tight bond, dedication to the team, style of play on the court, advice from coaches, an intense work ethic, or, most likely, a combination of all of the above, the Tigers basketball team has certainly proven itself as a force to be reckoned with.
On Friday, March 1, the Tigers continued to defy all expectations by beating Belleville-Althoff with a final score of 60-58 to win the regional title!  This is something the Tigers had not been able to boast about for 10 whole years!
This qualified the Tigers for sectionals, which they played against the East St. Louis Flyers on Tuesday, March 5. Although the boys put up quite the fight, their spectacular season was sadly brought to a close by the Flyers, ranked as the sixth high school basketball team in the state, with a final score of 61-52.  
The Tigers still have plenty to be proud of after such a fantastic season jam-packed with exciting games, trophies, championships, and even a few firsts. Holloway proudly stands by his team and its season. "Yeah, it was a success. We did a lot of things no other team has ever done."  The senior even expressed his joy to have been a part of this team, stating that "it's a great day to be a Tiger! Wouldn't want to go to any other school."
Following the Tiger's basketball regional win, the Herrin fishing team kept the winning streak alive at a competition at the Lake of Egypt sponsored by SIUC on Saturday, March 2. This being the day directly following the big regional game for basketball, juniors Hayden Mofield and Matthew Brandon, the two Tiger fishermen to compete at the competition, had been out rather late the night before with the student section, cheering on the Tiger basketball team.  "We both got home at like two o'clock in the morning," recalled Mofield, "and were back up at like 4:30, ready to go again."
This lack of rest, however, couldn't keep these two Tigers from making their presence known at the early morning competition. Brandon and Mofield not only managed to navigate their way through the groggy morning on the freezing water, but they did no less than actually place first at the competition, bringing home yet another piece of hardware to the crowded trophy cases of Herrin High!
Mofield remarked that he and Brandon work well as a team, describing how they work in near perfect unison, never interfering with one another's efforts on such a small boat. He also remarked how impressive this achievement really is. "It's a pretty big deal to go out there a be first out of like 37 boats." And he's right, this is definitely a big deal, and another example of the unparalleled effort the Tigers are putting forth this year.
As if this long list of victories wasn't enough already, this Tiger train made one more stop, at the IHSSBCA scholar bowl regional competition on Tuesday, March 5 at Breese-Mater Dei Catholic High School. The scholar bowl team had already managed to pull off some impressive feats in the IHSSBCA conference, with two seniors, Ryan Jurich and DJ McInturff, being named to the All-Sectionals team. But this wasn't enough to satisfy the Tigers, who have had a majorly impressive season thus far, winning several major tournaments and maintaining a strong record in conference play.  
For a team that has not been to a regional competition since the early 2000's, these intelligent Tigers made Herrin a team to be taken seriously at such a level of competition by defeating Belleville-West, a school with over 2,000 students, by a mere ten points, thanks to some key knowledge brought to the table by Jurich in the very last question of the match, allowing Herrin to take home the regional plaque! This is another first for the Herrin Tigers, as the scholar bowl team had not before won a regional match as a class 2A school.
"We've hit some milestones," comments Jurich, "we've done some things that haven't been done before, or at least not in a long time, with regionals. I think it's mainly due to how many good people we have on the team, both juniors and especially seniors I think, (not to brag). The amount of games won and points earned– it's been a good year."
Jurich also expresses his hopes for another strong showing at sectionals, which took place at Alton on Saturday, March 9. Although he knows that the team will face some even fiercer competitors at the next level of play, he has faith in his team.  "I think we've done well so far, as good as we could have expected to do and better." Although the scholar bowl team's season was brought to an end at sectionals, losing to three prominent schools, they still have every right to be proud of their incredible season, as it is just another feather in Tiger Nation's cap.
From take-home tests, the court, on the water, and obscure trivia, the Tigers are coming out on top in such a wide array of events and competitions that it's becoming hard to keep track!  But, this journalist couldn't dream of a better issue to have to deal with. So be sure to congratulate your fellow Tigers as they continue to blow past the competition and return HHS with more and more trophies.  I think that it's safe to say that, with such an astounding number of victories and accomplishments to report on, it has truly never been better to be a Tiger!
About the Contributors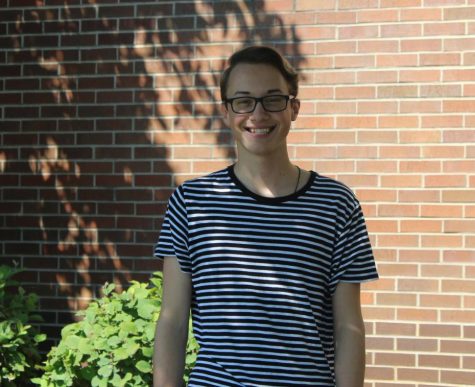 DJ McInturff, Editor, Writer
Hi!  My name is DJ, I'm a senior at HHS, and a co-editor of the Tiger Tattler.  I love being a parted of this talented publications staff, and I'm so...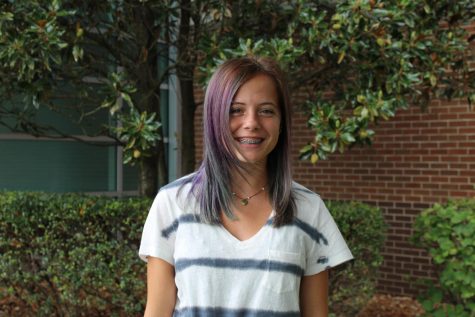 Bryndle Burks, Editor/Lead Photographer
Bryndle is a senior at Herrin High who spends most of her time between the tennis courts, the horse barn, and the journalism room.

Bryndle has been...