Just Wait Until May.
The track & field teams get a running start on the new season
The indoor season for the boys and girls track teams has officially started. The girls started off their season by competing at the Marion indoor track on February 21st. Together, these girls placed sixth out of twelve 2A teams. The Tigers placed ninth in the 4×200 relay, fifth in the 4×400 relay, and seventh in the 4×800 relay.
The next girls meet was held at Southern Illinois University on March first. With more training and harder competition than last time, the 4×200 team placed 19th, the 4×400 team placed twelfth, and the 4×800 team placed 17th.
The most recent meet was the Charleston Girls Invitational held on March 9th at Eastern Illinois University. There, the girls scored eight points and placed 11th out of 28 2A teams. The 4×200 relay team placed 22nd, the 4×400 team placed 16th, and the 4×800 team placed 15th.  
"From the beginning," commented Bianca Huddson, a junior, "I knew we would be good because we started working out and getting in shape. They take it seriously so I'm pretty confident for conference. I believe that we will win if we keep working and pushing ourselves."
The boys team kicked off their season on February 23rd by competing at the Roger Minton Invite in Marion. At this meet, the boys placed seventh in the 4×200, sixth in the 4×400, and fourth in the 4×800. The Herrin boys scored 24 points placing ninth out of 12 teams, but it's only the beginning for them. They took some time to train afterwards and came back prepared to take on even more competition.
On March second the boys competed at Southern Illinois University and placed eighth out of 15 2A teams. The 4×200 relay team placed 17th, while the 4×800 relay team placed 12th. Recently, on March eighth the boys competed at the Marion indoor track again. Here, the 4×200 team placed fourth, and the 4×400 placed fifth as well as the 4×800 team. The boys team as a whole placed second out of the five 2A teams competing while scoring 43 total points.
Without a doubt, every competitor on the track team has been pushing not only themselves, but each other to improve in speed, strength, and endurance. "My hopes for this season is to dominate the competition and win conference" said sophomore sprinter, Tyric Davis. The boys and girls teams will both be competing together at the Benton Spring Fling on March 30th. It will be the first outdoor meet of the season so they're hoping to see support from other students.
About the Contributor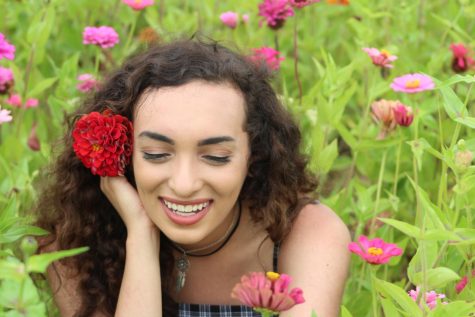 Tiffany Young, Lead Photographer & Photography Editor
Tiffany Young is a senior at Herrin High School. This is her third year in the journalism class. She is the lead photographer and photo editor for the...