Finishing Story
The wrestling team pins down another season
Sports are not always about winning and losing. There can be a more useful and slightly fascinating purpose to such a subject. Something perceived as basic as making a new friend creates this field of concentrated emotion. A deep love can be spread from those working together while participating in a sport one finds passionate. It is emotion that makes us human, but it is how we use it that makes us unique.
Wrestling, for example, is a sport some particularly look down upon for their own reasoning.  However, judgement does not stop strong teams like Herrin High School's Tiger Wrestlers from competing. They stand united, unified, and ready to finish as a team.
Coach Lewis is without a doubt proud of his team as they have immensely changed. Last year, there were only eight kids on the wrestling team and not a single dual meet was won. This year 20 kids participated and eight dual meets were won. Furthermore, there were also two regional champions, senior Jace Hahs and junior Dewey Hendrix . Senior Isaac Shepard placed third in regionals with senior Anthony Bowling, sophomore John Coates, and junior Brylan Mezo all placing fourth.  Not to mention, the team placed fifth overall.
Regarding sectionals, Brylan Mezo made it as an alternate and won two matches and then was put out. Issac Shepard also won two matches and went out.  Following him, Dewey Hendrix won one match but was put out. Unfortunately, Jace Hahs, MVP according to Lewis, could not compete due to a knee injury.
It does not matter how the team finished at Regionals, Sectionals, or even individually throughout the season because their coach proudly claims that "The kids I've worked with are decent, hard-working kids and I wouldn't want to give that up."
About the Contributor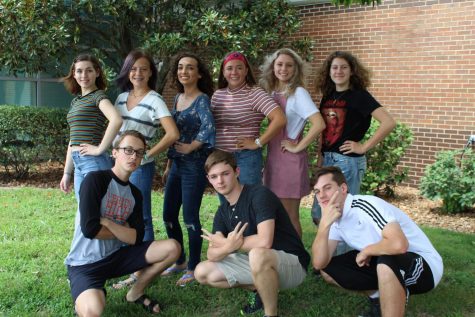 Mykah Mahan, Writer
My name is Mykah, and I'm a sophomore.

I liked to play chess and video games when I'm with a friend.

My favorite food is probably pizza.

My senior...