Nothing But Net
The Weather is Cold, But the Tigers Are Hot!
After a 2-3 start to the regular season, the Tiger Boys have been nearly unstoppable. Heading into the Eldorado Holiday Tournament, the Tigers were on a five game win streak, including an OT win against Murphysboro. Herrin then won three games in the EHT, including another OT win against West Frankfort. Sadly, they finished second in the tournament, losing to Fairfield in
the final game.
However, that lose didn't slow the Tigers down. They won their next three games, which included another win against West Frankfort, and against Woodlawn, where senior Hayden Holloway made the game winning shot in the final seconds! They took this hot streak into the West Frankfort Mid-Winter Tournament, where they dominated the competition.
Herrin showed just how dominant they were by beating Anna-Jonesboro with a score of 61-29, and then by beating long-time rival Marion by a score of 60-53. In the final game of the tournament, Herrin pulled out yet another win against West Frankfort, the third win against West Frankfort in four weeks! Three Tigers made the all tournament team:  junior Luke LeQuatte averaged 11 points-per-game and an outstanding eight rebounds-per-game. Senior Drew Ringel averaged a team leading 16 points-per-game and 4.5 rebounds-per-game. Finally, junior Brandon Anthony won tournament MVP, averaging 14 points-per-game and 4.5 assists-per-game.
Anthony talked about the team's season, his teammates, and winning MVP. "I feel like moving on, we are gonna do great this season and go very far. We worked really hard at practice, and we've all just bought in and listened to what coach has said. We are just having a great time winning and being together." The Tigers are on pace to win their first conference title since the late seventies. When asked about how exciting it is, Anthony said " It's very exciting since we haven't won it in awhile. We've been talking about it since the summer, and about how we want our picture on the wall." He also talked about winning MVP. " It means a lot. I've been working my whole life to get where now, and my teammates are always pushing me to do better."
Coach Sayler Shurtz had some comments about the amazing season the Tigers are having. " I'm proud of the guys. We're playing really good ball right now. We've got an experienced group that's buying in right now. I think that has a lot to do with our success." The Tigers are now 16-4 on the season, and are currently on a six game win streak (as of January 24th).
On the girls side, the Lady Tigers are also playing very well. Herrin went to Benton for the Rangerette Christmas Classic. They lost their first two games to Pinckneyville and Mount Vernon, but managed to pull out two wins against Union County Kentucky and Christopher. Sadly, this wasn't enough to save the Lady Tigers, as they finished ninth in the tournament with a 2-2 record.
After the tournament, Herrin was determined to improve. They only managed two wins before the West Frankfort Mid-Winter Tournament, but that didn't put a stop to their motivation. They lost the first game to Sesser, but picked up the next two games, beating Pinckneyville 45-27, and West Frankfort with a score of 51-44. The Lady Tigers went 2-1 in the tournament, which was enough to send them home with the trophy! Over the three games, the Lady Tigers averaged 37.5% shooting, 61.2% from the free throw line, and 24.3 rebounds. Freshman Presli Karnes won tournament MVP with a great final game. She had ten points, five rebounds, three assists and two steals in that game!
Karnes talked about the team and how they are able to play so well. "We are putting in a lot of work and learning to play together. We just try our best and keep our heads up and try to win." She also commented on being a freshman on the varsity team. "It's a privilege to play with them, especially since I've now earned a starting spot on varsity. Not many people do that." Finally, she talked about winning MVP. "It's an honor because there were so many other talented players, and I'm thankful and lucky to get it."
Both the Tigers and Lady Tigers are coming close to the end of the regular season. The boys have just 8 eight games left, with only two of them being away. The girls have only four games left, two at home and two away. Good luck to both squads as they look to finish their season strong!

Hang on for a minute...we're trying to find some more stories you might like.
About the Contributors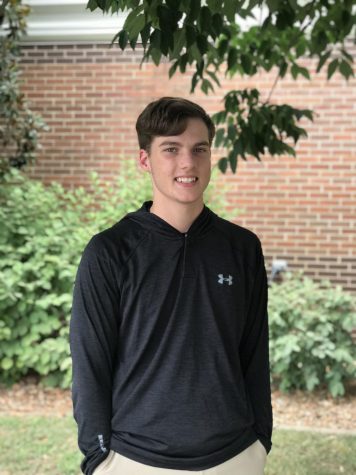 Jakob Milani, Writer, Sports Manager
Jakob Milani is a Herrin High senior who puts his time and effort into his passions: Journalism and football. When at home, he loves to play a wide variety...