Sending the Patriots Home
The Tigers end homecoming week with a bang.
After a great homecoming week full of rappers, rockers, 70's disco dancers, and plenty of movie and tv characters, it was time for the annual homecoming football game. Homecoming week is always a great week, and is always highlighted by the big game. This year was no different. The Tigers went up against the Massac County Patriots in a huge conference game. The crowd was ready for another exciting homecoming game and that's exactly what they got.
Right out of the gate, the Tigers pounced on the Patriots. The first quarter was full of highlight plays from seniors Jackson Yates and Tate Johnson, along with an outstanding catch from sophomore Billy Braid. The first quarter ended with a score of 21-0 in favor of the Tigers. In the second quarter, the Tigers kept coming, and at the end of the half, the Tiger were up 33-6.
The second half was just as action packed, with many great plays from both the offense and the defense. Halfway through the third quarter, Herrin started putting in the backups, and one they were up by forty point, the clock started running, and didn't stop. The game was over after that, and the Tigers came out on top with a score of 49-13.
Overall, the Tigers had stats from almost everyone in the team. The defensive stats are highlighted by Yates with six solo tackles, and many other players having four solo tackles, including an impressive second half performance by sophomore Iverson Brown. On offense, Yates ran for 148 yards, with three touchdowns. Yates also caught four passes for 133 yards and two more touchdowns. Sophomore quarterback Chance Karnes ran for 63 yards and a touchdown, and completed seven passes for 172 yards and two touchdowns.
After the game, senior Mathew "Chewy" Warren has a lot to say about that outstanding game. "We had a lot of new guys come in this season. We had to teach them a lot of new things so we just work together. It works out pretty good. I'm pretty fired up right now. We just beat Massac pretty good. Pretty good feeling." With it being Warren's last season, he had some things to say about it. "It's a pretty good feeling. I know it's my last year but I go out and play everyday and play my heart out, knowing I'm not gonna get to come back out here next season.
And with that, homecoming week comes to close (but not without the dance of course). Herrin can gladly say that it was an amazing homecoming week, and the students can't wait until this time next year!

Hang on for a minute...we're trying to find some more stories you might like.
About the Writer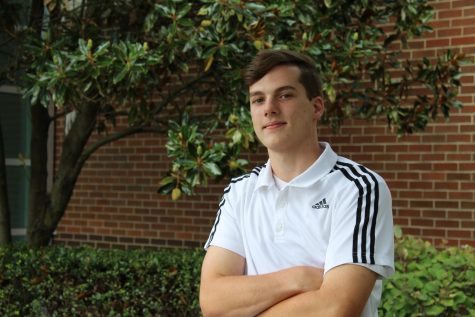 Jakob Milani, Writer
Hello, I'm Jakob. I enjoy playing sports here at HHS, as well as writing about them. I play football and baseball for the school. I also enjoy playing...