The Tiger Journalists Tackle Sectionals and State
Saturday, April 1st, the first day of their weekend, the Tiger Journalists woke to the sound of their alarms and lugged themselves back to Herrin High School. They settled down in the journalism room and filled up on various snacks and drinks in order to power their mind. 9:00 AM arrived, and it was time for the journalists working in Block A to buckle down and put their mind to their prompts.
After Block A and the short break, it was time for those participating in Block B to roll up their sleeves and get to work. Soon enough, the competition was over, and the journalists waited anxiously until Thursday, April 6th for the results. 
The day came, and the students huddled around Ms. Goetting's desk to listen in. Dani Patalano, Jacob Hawk, and Natalie Coleman placed first in TV News, Jaci Bethel placed first in Review Writing, Jarret Coleman places second in Sports Writing, Allison Swiatkowski and Ashlyn Sims placed second in Yearbook Theme Development, Gracie Skaggs placed first in Yearbook Caption Writing and sixth in Headline Writing, Mads LaBotte placed first in Feature Writing, Ava Goetting placed third in Editorial Cartooning, Dani Patalano placed third in Photography, Dylan Felty placed fourth in News Writing, Cadence Schuyler placed sixth in Newspaper Design and fifth in Yearbook Layout, Nevaeh Thetford placed sixth in Editorial Writing, and Jazmin Lentz placed fifth in Yearbook Copy Writing. Ms. Goetting said that her goal was "to advance more students than last year," and she beat that goal by a long shot. The Tiger Journalists were going to IHSA State!
After school on Thursday, April 20th, the students boarded the bus for their long ride to Normal, Illinois. After nearly 4 hours, they stopped for dinner at Portillo's before heading to the hotel. After showers and bedtime routines, the journalists tucked themselves in and prepared themselves for the day to come.
The sun rose, as did the Tiger Journalists. They boarded the bus for the short trip to the competition site, and before they knew it, the opening ceremony came to a close, and it was time to get down to business.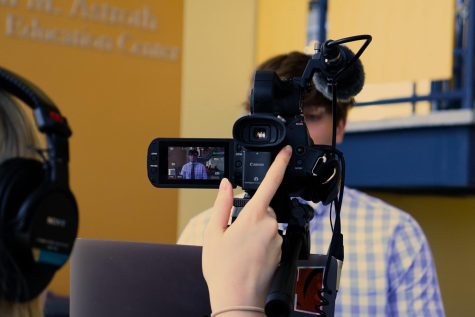 Soon enough, both event blocks had closed, and the nervous students sat down for lunch. Some had noodles, and others had wings, but all of the kids were anxiously awaiting their results. After their delicious meals, they headed back to the site and settled down in their seats, waiting for the winners to be announced.
After so much stress, it was sad to see that their hardest efforts had not come to fruition, but deep down the journalists knew that they had done their best, and they had qualified for State, which is a difficult task in itself. Between the pit stops and the bus full of restless teenagers, Ms Goetting declared that the bus rides were the "most memorable" part of the trip. As the sun set on the Tiger Journalists, they were happy knowing that they had given the competition their best shot.
Leave a Comment
About the Contributor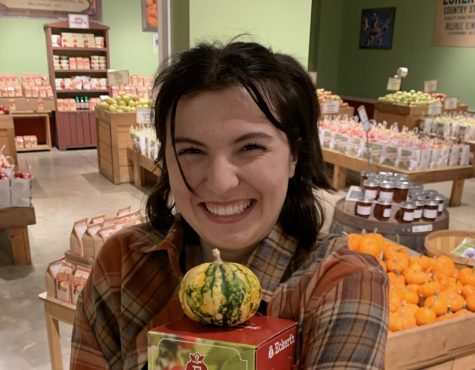 Jaci Bethel, Copy Editor, Writer
Jaci Bethel is a Junior for the 2022-2023 school year. She is excited to kick off her journalism career and is eager to learn the ropes.