Band and Chorus Solo and Ensemble Contest
On March 4th, 2022 a select few of Herrin High School band students took a trip to Carbondale High School for the annual solo and ensemble competition. At this competition students could either sing or play an instrument alone or perform in a group.
This competition is an IHSA formulated competition were about twelve schools from throughout Southern Illinois who participated at this competition.  
These students had worked very hard each day to perfect their pieces of music just for this competition.  Out of all of the 28 students who performed from Herrin High School, almost all of them placed top two in their categories.
Performing solos can be challenging and very nerve racking even to the people who had been to the competition before.
A few of the seniors who competed this year have also competed in the past three years. Tyler Thetford, a senior in the Herrin High School band stated that performing in the competition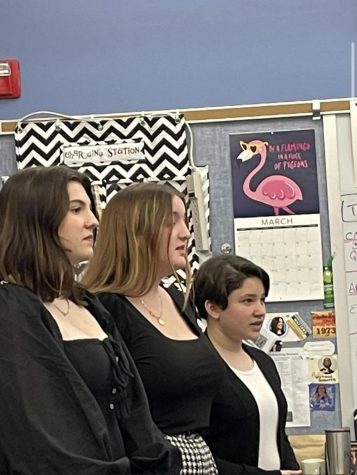 was "horrifying, and it was really hard to get notes to come out" showing how stressful these competitions can be for some people.
Congratulations to all who performed at the competition. Good luck to all who perform in the future, and a good bye to all senior band members, you will all be missed from the band.
Leave a Comment