Football Fiasco: Public Vs Private School Sports
With the Quarterfinals of the IHSA State Football Tournament taking place this recent week, there are many questions on everyone's mind.  How do the private school teams always play our local teams?  How do they beat the teams by very large margins?  Why are their teams so stacked?  And most importantly,  do all private high school teams recruit players from other schools?  Even with the IHSA rulebook clearly stating that recruitment is strictly prohibited,  there is still a wide belief that recruitment is done within the private schools and their teams.  How is this achieved? We, the Herrin Journalism team, are determined to get to the bottom of this football fiasco.
The school boundary system is a game that is played by a large portion of the private schools around our area.  This means that since student enrollment is not regulated by any geographical zones, these schools are able to accept any student from wherever they please.  Along with these boundary loopholes, recruitment of athletes is also a game that is played by a number of Catholic schools and their coaches during the course of each season.  Though the by-laws clearly state that recruitment is not allowed, it is still very prevalent at the private high school level.  But, is it worth it?  While it does make it easier for private school teams to advance deep into the playoffs, this easy path to victory does come with some potentially negative repercussions.  For starters, if a school is caught illegally recruiting, you will be stripped of your eligibility to play for that school.  According to the IHSA Rulebook,  "You will lose your eligibility if you receive special benefits or privileges as a prospective student-athlete which are not uniformly made available to all students who attend your school . You will lose your eligibility if you receive special benefits or privileges as a prospective student-athlete which are not uniformly made available to all students who attend your school."
Along with boundaries, a big factor in the argument for private versus public school sports is the budget. While private schools have access to money given from tuition and alumni, public schools receive little government funding and any fundraisers the school decides to do. Private school tuition in Illinois ranges from $2,000 for New Hope Christian Academy to $83,025 for Brehm Preparatory Academy. Montini Catholic High School, a team that beat the Herrin Football team during our own Taylor Perry's playing career, has a tuition of $13, 625. With a total population of 658 students, Montini Catholic High School has access to thousands of dollars in funds that can be used for their athletics programs and provide their teams with coaches who have more experience and reputation. As Brett Diel, Carterville's football coach, said in an interview, "It would be nice to have an equitable playing field," in the literal sense. Private schools, however, claim to have disadvantages when involving economic circumstances. Due to the stress of the economy, private schools may have less enrollment, causing their budget to decline. Private schools' hands are tied when it comes to enrollment, because some years may have more people than others. Even with this in mind, private schools still tend to have better allocation when money is in mind. 
Succeeding multiple interviews and hours of research, the opinion of our region is quite clear. While some coaches such as Diel are "torn on it", other coaches such as Perry and Kerry Martin believe in the separation of private and public schools in playoffs. While we do see some similarities between private and public schools in general, sport teams have multiple differences that can not be ignored. With the large difference in budget and possible secret "recruiting" practices, private schools have a higher advantage over public schools in coaching opportunities, playing field, and other factors that could lead to an advantage over public schools. The coaches have decided that a separation of leagues would benefit both sides of the argument and lead to less future resentfulness and arguments, with Perry even going on to say that he would "love to see completely separate divisions."  He would even go as far as having the local school and private school champions face off, as he believes the community would enjoy the exhibition matchup. Before Covid-19, Perry mentioned that schools who had won multiple times would be put in more difficult divisions to give the smaller and less fortunate schools a better opportunity. Since there were no playoffs for a year, the system was reset to the disadvantage of public schools. 
Boundary loopholes and uneven budget differences are seen as an unfair advantage for private schools.  With private schools having the help of an exorbitant amount of funding, as well as a boundary system that is very well played, schools on the local side are struggling to keep up when the playoffs come around each year. While talking to a colleague, Martin was told "that a private school is going to win six or seven of the eight classes" and his response was "It is possible". Local coaches have lost to private schools more than once, but the real question is how does one overcome these obvious advantages? While it is always a possibility, the region has inherently decided the system must be changed to ensue further fair competition.
Leave a Comment
About the Contributors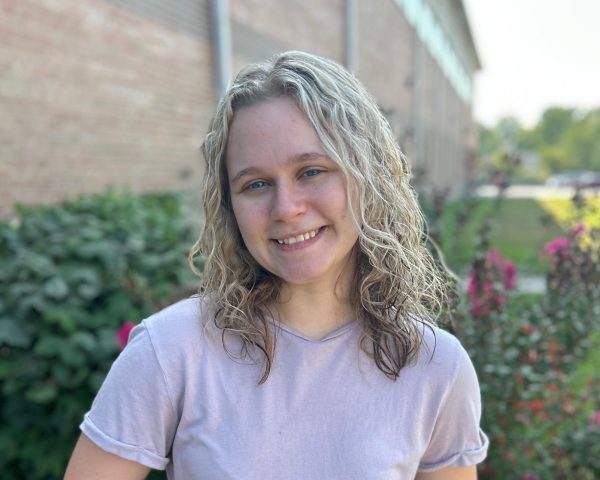 Mads LaBotte, Writer, Photographer
Mads LaBotte is a senior for the 2023-24 school year. She plans on using her journalism in school while majoring in chemistry during college.