STUDENT SPOTLIGHT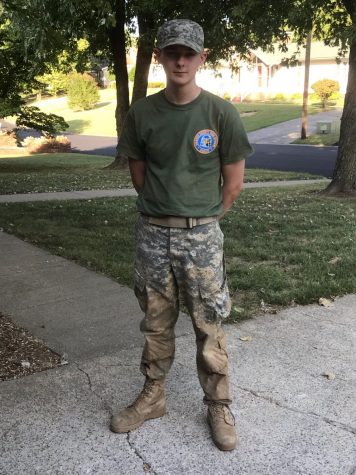 Mykah Mahan is a junior at Herrin High. He participates in Math Team, JROTC, journalism, and Student Government. During his time at HHS, he has won 6 math team ribbons, 3 math team medals, 5 math team certificates, and 2 3.5 GPA certificates. 
Mahan's favorite aspects have been seeing his friends, learning, gaining experience, competing on teams, and getting closer to college and his future career. 
Mahan has spent his time in quarantine working at Taco Bell and trying to keep up with his online schoolwork. 
Mahan will miss all of his classmates and two of his teachers, Mrs. Goetting and Mrs. Nagrodski during this time. He is also going to miss going to class every day and seeing all of his friends. 
**Disclaimer: All information is provided by the showcased individual.