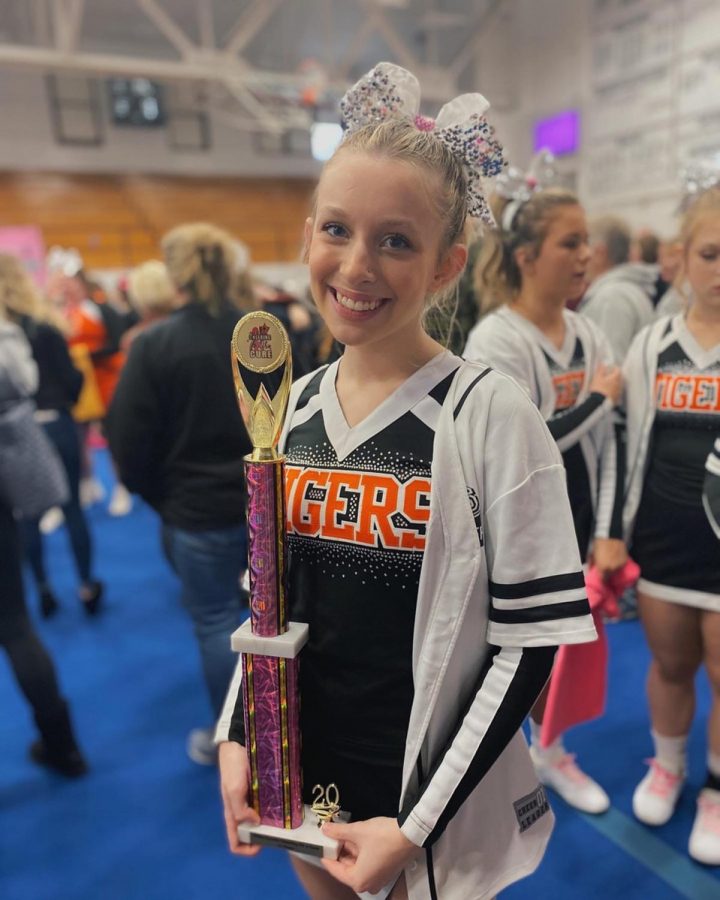 STUDENT SPOTLIGHT
April 24, 2020
Lexi Price is a senior at Herrin High School. Price is a part of Herrin High's cheerleading team. This far in her high school career, Lexi is one of the Illinois State Scholars and has received Honors at Herrin High.
After graduation, Price plans to attend John A. Logan.
Price's favorite parts from her four years at HHS are homecoming, football games, basketball games, pep rallies and being in classes with her friends.
While being stuck at home, Lexi has been keeping up with her homework, spending time with her family and spending time outside. During this time, Price will miss all of her friends, Mrs. Thompson, Mrs. Helfrich and Mrs. Bonifield. Like the rest of the seniors, Lexi will miss her Senior Prom, spending time with her classmates in the last few months of high school, baseball games, softball games, banking and all of her "Senior Lasts".
**Disclaimer: All information is provided by the showcased individual.