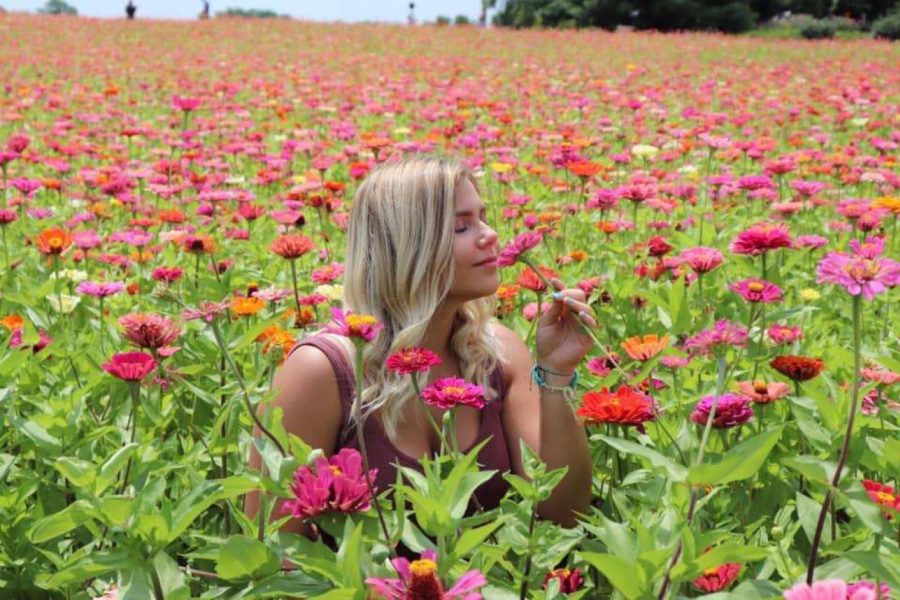 STUDENT SPOTLIGHT
April 22, 2020
Taylor Gump is a senior at Herrin High School. During her four years of high school, Gump has participated in a mix of athletic and academic events. Athletically, Gump has competed in track and field. Academically, she has participated in media and banking. Gump has succeeded academically during their time at the school. She has received High Honors all four years of her high school career and has also been one of the recipients of the Brewer Foundation Scholarship. 
After graduation, Gump has plans to attend JALC and hopes to transfer to SIUC. She is majoring in Elementary Education and is interested in working for the AmeriCorps program as a student teacher while she takes her general studies.
To keep herself busy during this quarantine, Gump has been attending her job at Krispy Kreme while also keeping up on her "Senior Chores". These chores include catching up on her scholarships and her math 108 homework.
Like most of the seniors, Gump has a special place in her heart for the activities she has been able to do at Herrin High. Gump's top five favorite aspects about Herrin High School are homecoming week, being in the bank with her friends, filming announcements, the student section at athletic events and getting to be around her friends every day.
Most of all, Taylor is going to miss the faculty and staff that help bring joy to the school. She will miss saying good morning to Mr. D. Johnson every day, track practices with Coach Mallow, Mr. Ewell's advice about essays, Mrs. Thompson's goofiness and being taught math in an actual classroom. 
During this stay-at-home order, Gump will miss out on the most exciting part of her senior year. She will miss being in the bank with her friends, track practices and meets, scholarship night, her senior prom and JALC visit day. 
Gump had no idea that her senior year would end like this. She will always love her class, the staff and the student body. Like everyone else, Gump would rather be in school finishing the most important days of her senior year with her friends instead of being stuck in the house.