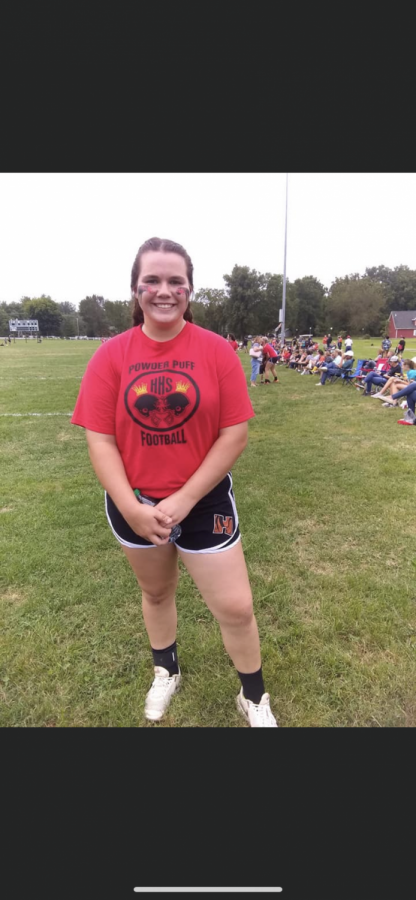 STUDENT SPOTLIGHT
Senior, Alexandria Paintner.
April 22, 2020
Ali Paintner is a senior who has participated in softball and basketball. In her years at Herrin High, she has received 7 varsity athletic letters and 4 academic letters. She has also been named Student of the Month and Athlete of the Week. During sports seasons, she has competed on Herrin's softball regional, sectional, and conference champion team, and was a part of Herrin's basketball champion team at the West Frankfort Tourney. Paintner was also a 3-year Leadership Convention nominee. 
Following high school, Paintner plans to attend Frontier Community College on a softball scholarship, where she intends to work towards a degree in Elementary Education. 
Paintner's favorite aspects of high school include learning new things, being creative, learning organizational skills, treating people with kindness, and being around great staff and administration. 
During her time in quarantine, she has colored, cleaned her room, gotten dressed up for fun, and done the work assigned to her. She has also spent her time doing workouts and practicing outside to stay in shape and get fresh air. 
Paintner will miss her teammates, teachers, and everyone she works with at North Side Primary Center. She will also miss her senior softball season and all of the fun moments she has at North Side Primary Center. 
**Disclaimer: All information is provided by the showcased individual.