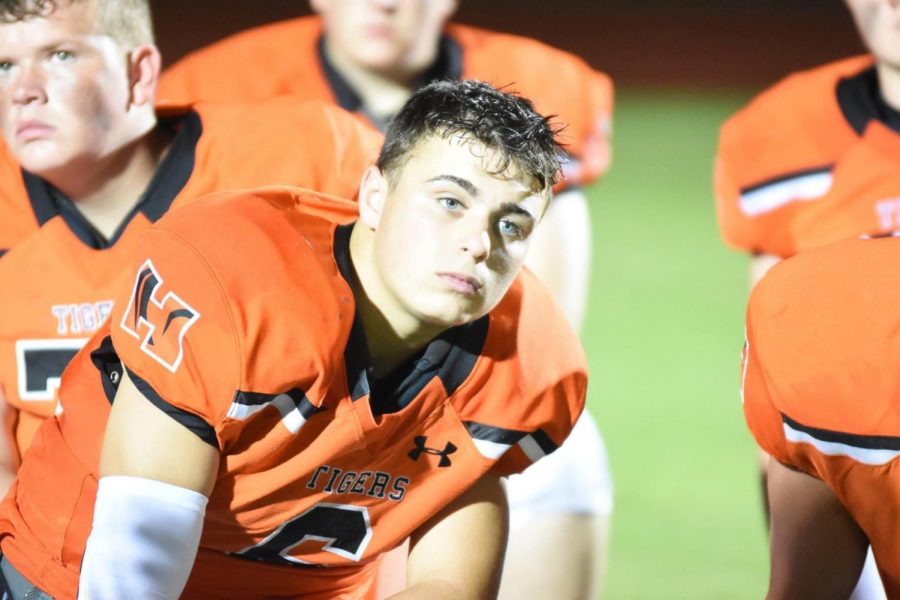 STUDENT SPOTLIGHT
April 20, 2020
Chance Karnes is a senior who has spent the past four years playing football, basketball, baseball, and running track. 
Karnes has been awarded 1st Team All-Conference, 1st Team All-South, All-State Honorable Mention throughout his football career. 
After high school graduation, Karnes plans to enter the workforce. 
Chance Karnes' favorite aspects of school that he will miss the most are athletics, his shop classes, the annual dodgeball competitions, the office secretaries, and his P.E. class. Karnes will also miss seeing teachers and other staff members such as Mr. Wangler, Mrs. Collins, Mrs. Helfrich, Mrs. Williams, and Beans. 
During this time of quarantine, Karnes has been working with and training horses; however, this is what he mostly did with his freetime anyway – on top of competing in sorting competitions. 
One aspect of fourth quarter Karnes will miss is not being able to participate in track due to the quarantine. 
**Disclaimer: All information is provided by the showcased individual.