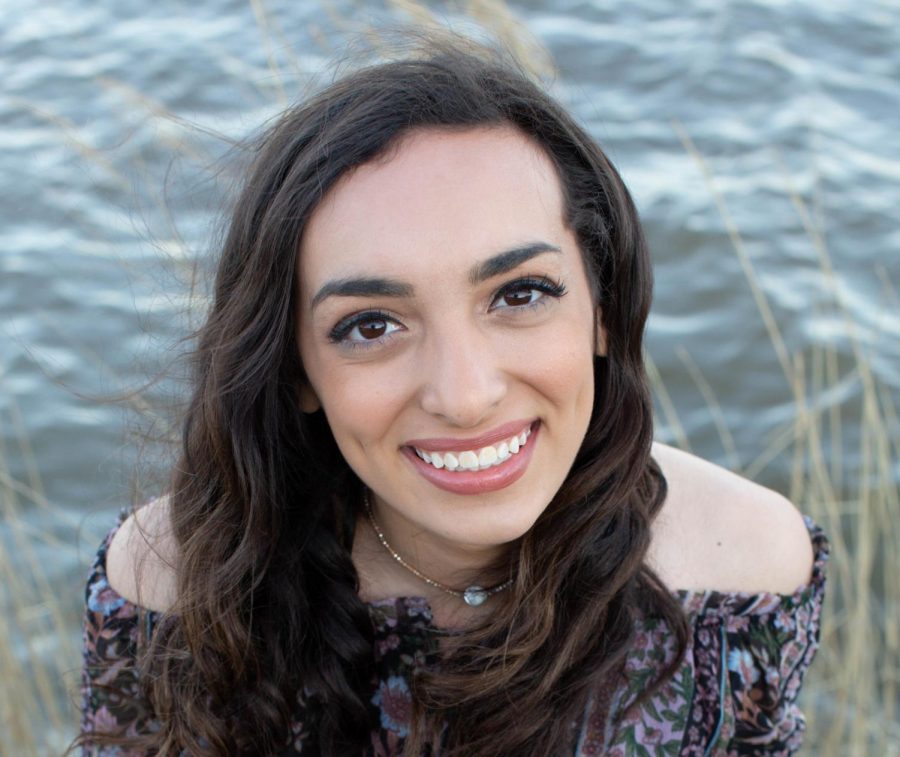 STUDENT SPOTLIGHT
April 8, 2020
Tiffany Young is a senior who has participated in cross country throughout her entire high school career. Sophomore year, she joined journalism and the flag team. When Young entered her junior year, she chose to become a part of the track team. This year, she took part in FCCLA Tiger Paws.
Young has made many accomplishments while competing in journalism conferences and competitions. At SISPA in 2019, Young won third place in Photo Story Telling only to move into the IHSA Sectional where she also won third place. She went on a year later to win first place in Photography during SISPA 2020 at SIUC. 
At the IHSA level, Tiffany Young placed third in Lyrical Flag and second place in Tall Flag alongside the HHS Flag Team during 2018 in Springfield, IL. The next year they went on to place first in Tall Flag and also won first place in Lyrical Flag. During her senior competition season, Young and her team placed first in Lyrical Flag and second in Tall Flag. At IDTA State 2020, Young placed tenth out of 42 contestants in the Solo Flag category. 
Tiffany Young plans to attend SIUC for a main focus in Photojournalism. Young's final goal is to be employed by a successful, well-known newspaper and she has the skills to make it there.

During quarantine, Tiffany Young has spent her time eating many pepperoni pizza… after she wakes up late, of course. While she has been staying up later than usual, she is still on top of her online assignments and has been working vigorously to finish them sooner than later. When she switches tabs from her school work, she finds herself watching Tik Toks and Facetiming the people she lacks communication with due to the sudden halt of school.
"
During quarantine, Tiffany Young has spent her time eating many pepperoni pizza rolls…"
Guest speakers, dodgeball tournaments, field trips, and lunch time are among some of the activities Young wishes she could go back to. Due to quarantine, Tiffany Young finds herself missing Grant Ellet, Madisyn Varner, Gina Wagley, and all of the Tiger Paws Kids. 
Tiffany Young feels as if her senior year would be more enjoyable if she could participate in activities such as track meets, journalism competitions, French class, journalism class, FCCLA field trips, and Tiger Paws.