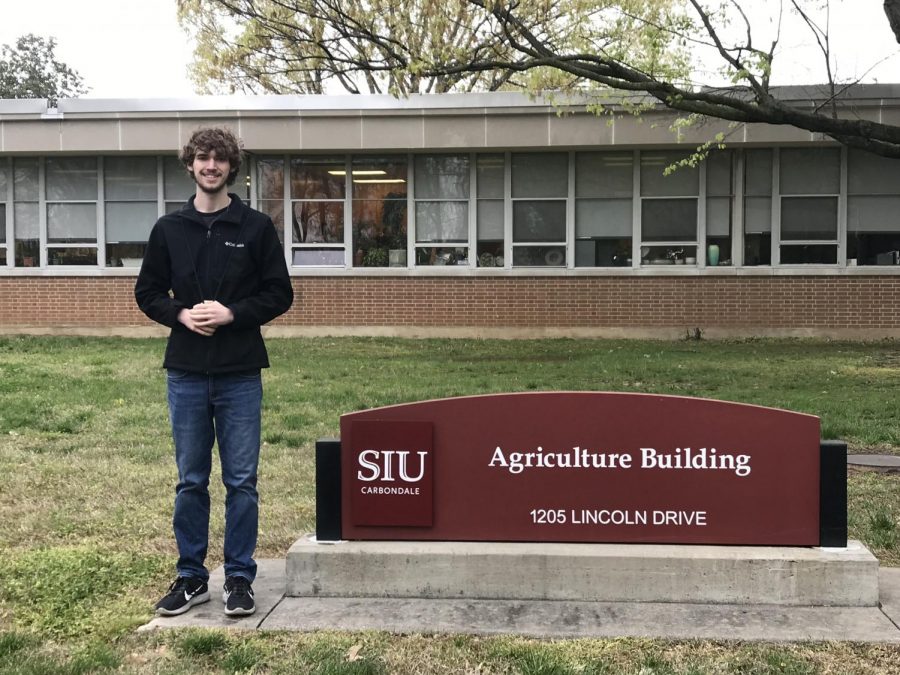 STUDENT SPOTLIGHT
April 7, 2020
Ethan Zoller is a senior at Herrin High School. Throughout his high school career, Zoller has actively been a part of multiple academic teams and clubs. He has competed and participated in Math Team, Scholar Bowl, Rotary Interact Club, ACES, Drafting Team, as well as National Honor Society both his junior and senior year. 
While Zoller is a senior in high school, he has taken it upon himself to excel above and beyond. At the same time he receives his high school diploma, he will also graduate from John A. Logan Community College with two Associate Degrees, one in Arts and the other in Science. While attending John A. Logan, Zoller has qualified to be ranked in the JALC President's List for maintaining a perfect 4.0 GPA while attending college courses. On top of all of that, he is also a member of the JALC Phi Theta Kappa Honor Society. Ethan Zoller will be the first student in Herrin High School history to graduate with two degrees, as well as the second student to graduate from HHS and JALC at the same time. He has worked extremely hard to achieve this monumental goal. 
"
Ethan Zoller will be the first student in Herrin High School history to graduate with two college degrees…"
Zoller does not stop at academic excellence, his talent continues into athletics. As a four year member of the bowling team, he has qualified for IHSA State Bowling twice; once as an individual in 2018 and again, as a team, in 2020. He has accumulated three first place finishes while bowling in 2018 while also placing fourth in the state at the Illinois Pepsi Bowling Championship. Also taking place in the year 2018, Zoller won the title of "Most Valuable Bowler". While at IHSA Regionals this year, he placed second against sixteen other teams.
Following graduation, Ethan Zoller plans to attend SIUC for Animal Science. Further into his college career, he will continue his education at the University of Illinois for his Doctorate of Veterinary Medicine. 
During this time off from school due to the stay-at-home order, Zoller has kept himself occupied by working at Walgreens while also working on his online classes for both HHS and JALC… and, of course, playing "Call of Duty" with his closest friends. 
Zoller feels, as most students do, that he is missing out on the remainder of this academic year. Three teachers he will miss the most are Mr. J.T. Lewis, Mr. Hall, and Mr. Pappenfuss. Zoller says he will miss out on attending events such as prom, Honor's Night, graduation, and Scholarship Night due to the quarantine.